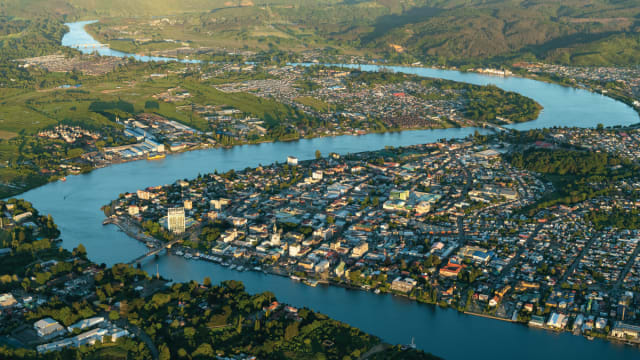 What Works
Creating a data-driven, multisectoral strategy for Chile
entered by Marca Chile, Winner of the 2021 Best Use of Data Award
As a small country at the bottom edge of the world, the challenge for Chile is to make itself known, individualise itself from the region, and generate opportunities for its people. In 2019, they experienced important social changes, and there was no data on how it affected their reputation. They weren't the only ones; the whole world was changing so they knew it was time to update their strategy.
They had little budget, but big needs in terms of audience knowledge, and they wanted to measure the impact of their work with fast metrics. The team decided to carry out a project allowing them to raise key perceptions in a wide range of dimensions in their target audiences, so as to get the insights to develop a strategic communication plan and build content according to the needs and opportunities identified.
Developing the data strategy
To bring their stakeholders on board with the new strategy, they developed an instrument that provided facts in their fields that no one else could provide. The team carried out online surveys in 12 priority markets, but added a methodological experiment, using a longitudinal tool and surveying 200 individuals per city per month for 12 months, taking each city as a study subject for the final analysis. They raised information almost in real-time, getting first-hand key inputs for their strategies.
To identify the priority cities, they cross-referenced their main stakeholders' current and future market priorities. Regarding the sample, they looked for a profile that might eventually contact Chilean companies, consume cultural content, travel to the country, etc. This group was called "final consumer," profiled by age group (18-55 years old), gender, and filtered by medium-high to high socioeconomic level.
By conducting simultaneous questionnaires, they strengthened the quality of the results, and enabled multi-perspective analysis. They did a comparative analysis between markets, ranking results among cities for levels of familiarity, preference of Chile as a tourism destination, etc. The team also established an analysis within each market on its own, allowing deeper understanding of those audiences and to create content responding to their specific interests and perceptions of Chile. As they got to know their markets, they identified cultural differences and improved the quality of questions as a result. For example, there were cities that only gave 'straight As' and they had to develop questions that forced them to compare with other regional countries to provide a frame of reference.
Evolving Chile's communication strategy
The project provided the team with a complete profile of the perception of Chile in their most relevant markets, allowing the development of a much more data-driven communication strategy, while also tracking the impact of their actions. They identified the most relevant factors in their country's reputation and perception gaps where they can focus their efforts. They also brought their stakeholders into the conversation by giving them facts that also guide their international promotion of Chile.