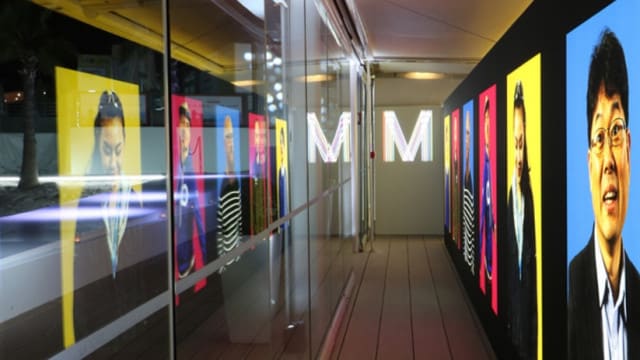 What Works
Citizens of Manchester
entered by Marketing Manchester, Best Citizen Engagement Finalist 2020
Achieving cut-through and investment in a crowded and competitive global marketplace requires delivering complex narratives in a compelling way. Citizens of Manchester achieves that by providing a powerful platform for The People Who Make Manchester The Place That Shapes The World. With Greater Manchester as a stunning background, the campaign centres on authentic, characterful video portraits of its people.
Their strengths, talents, and commitment to tackling global challenges, embody Greater Manchester's key social and economic policies, inclusivity, and passion for culture. They highlight its work tackling global challenges, including homelessness, plastic waste, an ageing population, and chronic disease. Citizens of Manchester makes the case that an innovative and caring city will be one where people want to invest, continuing the cycle of regeneration and social mobility that can improve the lives of others.
Launching the strategy
Marketing Manchester set a series of benchmarks that would inform the recruitment of appropriate representatives for the Citizens of Manchester campaign, including approval from senior political, public, and private sector stakeholders, achieving cut through in a busy conference setting, and creating a campaign that would support long-term place marketing activity. A candidate shortlist was developed for the video portraits, and the response from potential recruits was overwhelmingly positive, with interviewees agreeing to participate without charge.
The Citizens of Manchester campaign was launched at the MIPIM property convention in Cannes on 12 March 2019, and provided the backdrop for fours days of activity in the Manchester Pavilion where delegates were immersed in a rich and vibrant multimedia celebration of Greater Manchester's story. Life-size living portraits lined the walls, and digital screens played the Citizens of Manchester video stories in rotation.
Beyond MIPIM, Citizens of Manchester has provided a new form of content marketing that has provided numerous opportunities to share Manchester's story. A major CitizensofMCR advertising campaign now greets passengers at Manchester Airport, and Marketing Manchester are continuing to see new ways to share the campaign.
The people who make Manchester the place that shapes the world
Citizens of Manchester puts people at the centre of the city's narrative, recognising that it takes human endeavour, engagement, and creativity to breathe life into the vase expanse of development opportunities. The campaign created a compelling opportunity to engage with millions of people, creating genuine standout with an innovative approach to storytelling on behalf of a city region.
It has featured in media coverage generating 26 million opportunities to see the campaign, and more than 10,000 delegates from 46 countries passed through the Manchester Pavilion during MIPIM.
Since its launch, Citizens of Manchester continues to be used as a medium to raise the city-region's profile. The campaign website has attracted over 13,000 page views since March 2019, with over 40,000 views of the campaign video across social media. The ambitious approach to destination marketing has empowered people to share their story – The People Who Make Manchester The Place That Shapes The World.
Related reading:
Putting Baltimore on the map as the USA's most inclusive destination
Four big challenges we face in 2021 to Build Back Better
Three ways place brand leaders can foster innovation and creativity in a virtual workplace