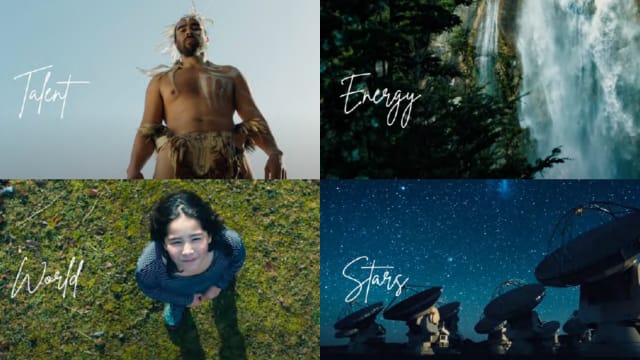 What Works
Chile: Creating future
Entered by Imagen de Chile
After much discussion and research, the team at Imagen de Chile came to an ultimate conclusion about their brand. It was time to transcend - from their amazing landscapes to the amazing people who inhabit them; from their economic credentials to their innovative and entrepreneurial nature; from steady growth to sustainable development. They set out to communicate not only what they had been given, but what they had to give – the contributions of Chilean men and women who are creating a better future for our country and our world.
The main objective was to involve and collaborate with all their stakeholders to generate awareness on which to build and position their country brand's new strategy in their main international markets. They involved as many local actors as they could, and everyone would come to embrace the new concept and become crucial in actually embodying, legitimising, and expanding the read of this new message to the world: Chile. Creating Future.
Engaging stakeholders in 'Chile. Creating Future.'
The strategy was to involve as many stakeholders as possible: government agencies for foreign investment and exports; ministries such as Foreign Affairs, Tourism, & Economy; sectorial brands for every main exporting product; and Chileans from all walks of life. They wanted to position the country as a land of active people – agents of global change – looking to put their talent to work creating a better future for Chile and the world. This focussed on three main contributions with global scope – sustainability, quality of life, and sense of responsibility for the community.
So they began by sharing and discussing their brand strategy with all of them, taking in their views and persuading them of the vision. Then they created different spaces, instances, events, and campaigns where all of them could see how their inputs and visions came alive through the brand communication. This long, but fruitful, collaboration allowed the team to move forward with the strategy, with a sense of support and shared enthusiasm.
Activating the strategy
Launching the 'Chile Creating Future' concept and slogan was a celebration, and they invited their proud Minister of Foreign Affairs to host it, together with the team, their main stakeholders, and the talented Chileans starring in their main campaign. In order to build a robust foundation for the new brand concept, they carried out a series of smaller – yet effective – campaigns and activations around different events, which ran alongside the main campaign.
For the commemoration of 500 years of the discovery of the Strait of Magellan, they teamed up with their official foreign ambassadors to nominate recipients for a new award, the Strait of Magellan Award for Innovation and Exploration with Global Impact to celebrate those around the world who embody such a spirit. With a new total solar eclipse happening in Chile, they took the opportunity to feature some of their most beautiful landscapes, but also the talent of their people. A new landing page shared the wisdom and worldview of their indigenous people and the expertise of their astronomers and scientists. They also ran a series of Facebook Lives where they gathered forest caretakers, astrophysicists, indigenous scholars, and more to discuss and teach about the phenomenon, from Chile to the world. And in the context of International Women's Day, they invited three Chilean women to produce and direct a series of microdocumentaries featuring the amazing women who are building a better future from all different fields.
Identifying ambassadors
The brand concept could still use some strength to broaden the scope of the message though, so they identified 23 Chilean women and men from all walks of life to form the "Chileans Creating Future Network." This allowed them to engage with a wide range of talents who would help carry the message locally and globally.
The team achieved a very important and fundamental objective, which was to get all the key stakeholders and partners onboard – including the President of Chile. This allowed them to validate their long-term strategy and carry out a set of activations and campaigns which surpassed their main KPIs. In total, 102.2 million people were reached, with 38.2 million interactions, and over 950,000 web visits. They successfully implemented the first stage of their strategy and feel confident that they have won the support of the ever-growing team of Chileans Creating Future, who will continue playing a key role in their next project.