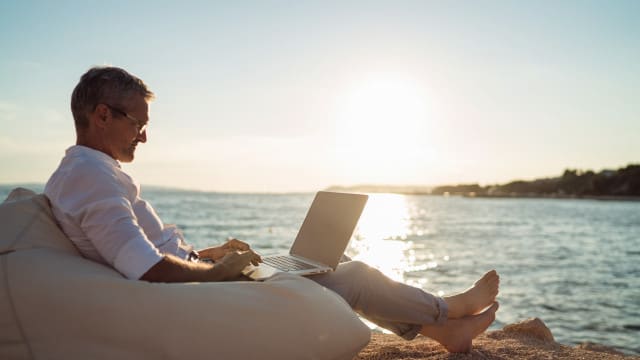 Trends & Ideas
Bleisure: an opportunity to market to a new kind of tourist
by Jon Millman, Communications, International, CNBC
Bleisure travel, whereby business travellers extend their work trips for leisure purposes, is a fast-growing worldwide phenomenon.
According to a recent study by CNBC, over three quarters (77 per cent) of international business travellers have taken a "Bleisure" trip in the last 12 months, with the typical stay lasting an extra three to four days.
Considering 92 per cent of the CNBC viewers and Business Decision Makers interviewed as part of the research expect to extend a business trip in the next 12 months, this is a huge opportunity for destination marketers to attract more tourists.
The scale of this opportunity becomes even more apparent when you consider the potential for business trips to inspire future holidays: over 70 per cent of business travellers say they have returned as a tourist after having visited a country on business. This figure rises to 78 per cent for Asian business travellers and 83 per cent of European business travellers who consume CNBC.
To determine the best marketing strategy for reaching this audience, you first have to understand what motivates travellers to extend their business trips and how they spend their time.
The study found that Bleisure time is most often spent in a city location and the majority of travellers stay in the accommodation used during the business part of the trip.
The top three reasons given for extending business trips are sightseeing, to experience the culture, and shopping.
Employee wellbeing is fast-becoming an ever more important HR priority, and Bleisure travel can easily be positioned as a solution to many of the problems associated with business travel.
Bleisure travel has been found to deliver many benefits to employees; for example, the majority of Bleisure travellers say extending their trip makes travelling on business a more pleasurable experience and it helps to improve their work life balance.
Bleisure travel also delivers benefits to the company as well as employees: 81 per cent of Bleisure travellers say these trips make them feel good about where they work, and 78 per cent say it makes them more likely to remain at their current employer.
Currently, not enough marketers are promoting the benefits associated with Bleisure travel well enough. Bleisure travel should be seen as a win-win for both employee and company, and employers should be actively encouraging it. Why not help them?
---
About CNBC
CNBC is the leading global broadcaster of live business and financial news and information, reporting directly from the major financial markets around the globe with regional headquarters Singapore, Abu Dhabi, London and New York.
CNBC reaches over 8 million business travellers each month. In the last year, India's Ministry of Tourism, Raffles Hotels & Resorts, and Qatar Airways have partnered with CNBC to showcase their destination. For more information about partnering with CNBC, head to cnbccatalyst.com.