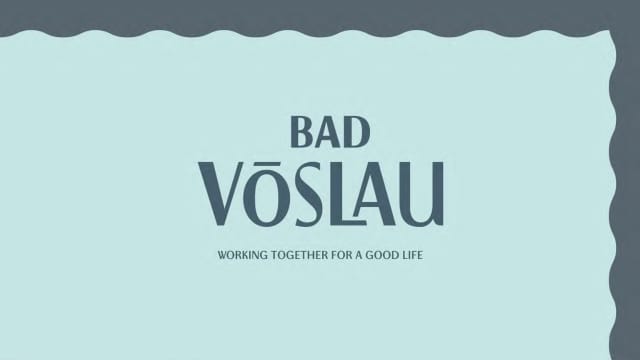 Bad Vöslau. A perfect match of elegance and easy living.
Entered by: message Marketing- & Communications GmbH
Based on the insights of research, discussions with stakeholders and input from the public gathered through multiple workshops, the team established a new identity for Bad Vöslau. The former vacation spot among the hilly vineyards and pine forests south of Vienna is still famous for its beautiful thermal bath and Austria's most popular spring water, but with overnight stays declining and shops closing, there was a sense of stagnation among the public – despite a growing population and generally high quality of life. The core notion "Where a good life comes easy" summarises the strengths of Bad Vöslau.
Developing a design that combines the positive reminiscences of Bad Vöslau's rich history with the contemporary values of the growing city has been a challenging task. A city has to communicate with many different voices, from colourful events and tourism marketing to invoices and official notices. Creating a visual brand for Bad Vöslau that works for tourism, a broad range of events and the city administration alike - and would also be eagerly adopted by the town's stakeholders - became the main task of the branding process.
To access please sign in.