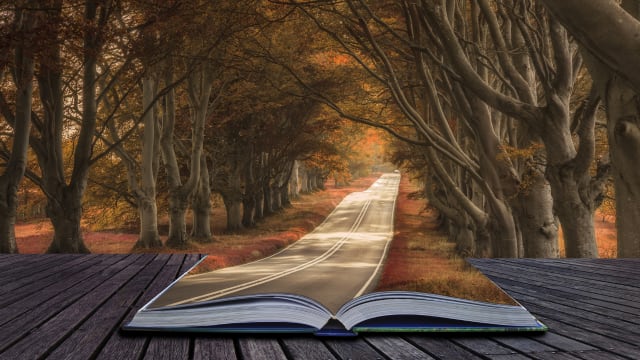 Strategy Toolbox
People, places, and spaces: A guide to telling your city's story
How can you tell the best story about your place in the best way? We caught up with Alessio Nesi, Creative Director of BBC StoryWorks, and Samantha Adams, VP of Advertising Sales, to talk about what it takes to market a destination in 2022, ahead of their talk at City Nation Place Global on 10th November.
So, can you tell us a bit more about what defines a destination in 2022?
In 2022, a destination is made up of so many weird and wonderful defining moments. A destination provides experiences and emotions, and it should really evoke feelings of a unique identity through its people, places, and spaces.
We can break this down to culture, physical attractions, and space a destination provides a traveller to experience, to feel the meaning of a country.
The combination of the three defines a destination in 2022 and should be the bedrock of any marketing campaign hoping to attract people to it.
And what is it that resonates with the global travel audience?
Our BBC Travel audience are curious, passionate and conscientious travellers. From our BBC Travel editorial output, we know they crave trusted information about travel destinations. They look for guidance and advice; looking at content revealing the history and heritage, the culture and identity and of course, what we all want to know about, the food, native to a city or country.
Ultimately, the BBC Travel audience want to travel somewhere their curiosity will be satisfied, with real stories of heritage and real people.
Our BBC Travel output covers stories about experiences, discoveries, food and culture to satisfy these cravings.
Our audience are also conscious about their carbon footprint and how to travel sustainably. With 81% of global travellers confirming that sustainable travel is important to them, stories about eco-tourism, and carbon-light ways to travel resonate with them.
How can you attract tourists to the destination through branded content storytelling?
You have to ask yourself; how is your destination unique to others? Is it the flakiness of the pastries? Or the way people are welcomed in a busy bar on a Friday night? Or maybe it's how you're transported around the city – on a century old metro that feels like it's out of a Wes Anderson movie. Whatever it is, you need to own it and tell stories about it. You need people from your destination front and centre, inviting the traveller into their world. Highlight the incredible natural and man-made monuments that will incite wonder and excitement. And create headspace within the campaign – peace and tranquillity - to bring that emotional connection with the audience and the destination. Make them feel like they have to visit, through real people, places, and spaces.
How can a destination attract talent to uproot their lives to live and work there?
Uprooting your life is a big ask. Places have to provide not just the usual attractive tax breaks and financial incentives - but promise a feeling of belonging. Communities, culture, and people are what enhances work/life balance, which is a priority for people looking to move.
In our campaign in partnership with Dubai Tourism, we sought to attract people to do just that. To move their business, career and ultimately lifestyle to Dubai, and experience everything it had to offer. Our films focused mostly on the beneficial and attractive aspects of life in Dubai, not just the work. Real stories of real people who had moved there, the lives they built and the experiences they created in their new city. Authentic, real stories resonate with our audience and builds a connection. We know people who have done this, and they have done it well.
What are your key takeaways for making a stand-out travel marketing campaign?
Destination campaigns have to tell stories of real people, told in a sustainable way and they must create an emotional connection with the audience through authentic storytelling. You need to inform, educate and entertain, providing a trusted guide to your city, inviting everyone in.
Thank you for sharing that with us.