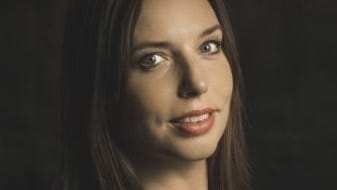 In The Spotlight
The Rotterdam Story
Promoting a destination can be a challenge when its overshadowed on the world stage by another city. But for Kim Heinen, International Press Officer at Rotterdam Partners, embracing your differences – and even your "quirky and ugly sides" - can be the key to reaching an audience who truly appreciate your place. We caught up with Kim before the City Nation Place Global conference to get a quick sneak preview of the work that Rotterdam have been doing.
---
CNP: Why do you think it's important to have a conference that brings together place branding practitioners from across the world to discuss the biggest challenges and emerging opportunities for cities, regions and nations working on their place brand strategy?
KH: It offers a great opportunity to learn from each other. Though each place is different, challenges can be the same and it makes sense to share your knowledge and to gain insights in the knowledge of others.
CNP: How has your organisation or team's role changed over the last five years? And what major trend or issue do you predict will impact on your strategy in the coming years?
KH: Rotterdam has become a destination on its own and this has meant, among other things, an increase in visitors. Locals don't necessarily see growing tourism as a positive. It is our job to work on a sustainable strategy to safeguard the liveability of our city and to make sure that there are local benefits to tourism.
CNP: Effective place branding has always required a long-term view – and increasingly place brand strategies are aiming for more "sustainable" tourism and economic development. How do you define "sustainability" in place branding?
KH: Rotterdam has a lot of space and we aim to spread visitors over the city. Each neighbourhood has a distinctive appeal and there is no need for visitors to all visit the same things. Of course people will flock to highlights such as the Markthal, but we aim to show more of Rotterdam. For instance through free publicity, highlighting local restaurants, public art and parks.
CNP: Authenticity is perhaps one of the biggest buzzwords in place branding – what do you think is the key to creating an authentic place brand?
KH: Embrace the things that make you different and accept that you can't be everything to everyone. Take Rotterdam, an atypical Dutch city. Not everyone will find our modern city appealing, it is not as I like to say 'an easy lover', but those who appreciate its quirky and ugly sides will love it all the more.
CNP: Engaging the citizens who live in your city, region or nation has always been a key element of successful place branding strategy, but why and how can you engage your diaspora as ambassadors for your place?
KH: We try to include locals as much as possible, for instance during press trips. For journalists it is much more interesting to meet designers, chefs and local entrepreneurs who are proud of what they do. By connecting them to journalists local citizens become genuine ambassadors.
CNP: Why do you think we are seeing a growth in networks of places with similar challenges, and collaboration between places on strategic initiatives?
KH: There is no need to come to the same conclusions separately. Take overtourism for instance. Smaller cities should take note and learn from bigger cities who have experienced the downside of tourism. I think we must all realize that citizens should always come first. The problems arise when cities are making choices based on 'pleasing visitors'. If you want to add something to your city solely to attract more visitors you might be on a slippery slope.
CNP: Do you think it's important to connect place branding more effectively with placemaking / place shaping?
KH: Definitely. Place branding is very important when one of your goals (as is the case in Rotterdam) is to spread visitors.
CNP: Do you think places could be using data more effectively to inform and shape place branding strategy?
KH: Rotterdam can be a hard city to navigate and for a long time we struggled to let people take specific routes to get from A to B. By improving public space, adding greenery and places to sit, we managed to steer people in a certain direction and extend the duration of their stay at the same time. We did so by analysing data.
CNP: Which session (other than your own!) are you most interested in attending at City Nation Place Global?
KH: Looking forward to lean more about Glasgow's case study as I feel there are strong similarities with Rotterdam and therefore a lot to learn.
CNP: If you had a once in a lifetime opportunity to travel anywhere – all expenses paid – where would you go?
KH: It would probably be a coast to coast trip to the United States