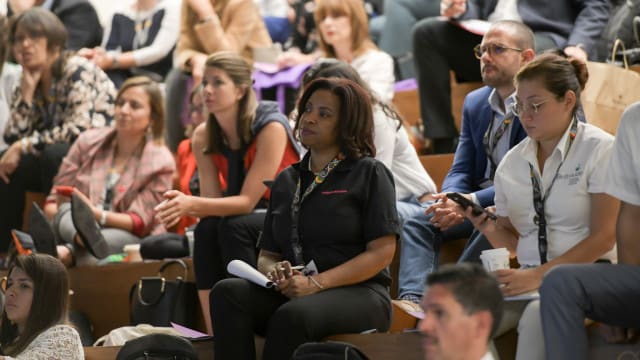 Trends & Ideas
Key takeaways from the City Nation Place Latin America and Caribbean conference
At the start of September, over 80 delegates representing over 25 countries across the LatAm and Caribbean region made the journey to San Jose in Costa Rica for the first City Nation Place LatAm & Caribbean conference. It's always such a pleasure to bring place branders together – the willingness to collaborate and share ideas defies the assumption that place branding is all about competitiveness.
Having said that, it is of course about building a competitive identity - how stakeholders in a city, nation, or place's reputation and economic development can work together around a shared vision for a more effective approach to engaging citizens, attracting talent, developing tourism, and driving investment in economic development. I think it's fair to say that the conference provided a first exposure to the complexities and potential of place branding vs a more linear approach to destination marketing and investment promotion for many of the delegates. We were particularly fortunate to have Rebecca Smith, Director of The New Zealand Story join us in Costa Rica to share the thinking behind one of the world's most admired nation brands as she also provided a very clear demonstration of the importance of putting values and policy at the heart of place brand strategy.
Amongst our other case studies, we heard from Andres Letelier, Director of Creo Antofogasta – the private sector team behind ambitious plans to narrate and transform the story of this Chilean city – whose vision demonstrated that there's a real opportunity for cities across LatAm to develop economic benefits for their citizens through place branding.
Over a day and a half of conference sessions, very kindly hosted by Texas Tech University in Costa Rica, we talked about all the key building blocks of place brand strategy.
With huge thanks to all our speakers, these were my key takeaways:
The brand is the foundation, the thread that should run through all your place storytelling.
Place brands should be built on values, and every strategic decision and marketing communication should reflect these values.
Places are about people. People make places.
Focus on how your citizens, tourists, and business visitors experience your place. Focus on placemaking.
It takes years to build a reputation for your place – but you can lose that reputation in five minutes if you don't have a crisis management plan in place.
Organizational structures that protect your place brand and place marketing strategy from political change and provide longer-term stability will be more effective.
To engage effectively with the private sector, you need to build confidence in the long-term place strategy and be fully transparent
Data, data, data. Use data to inform sustainable tourism and economic development. Use data to ensure more effectively targeted marketing communications.
Your place brand must also be a digital place brand: digital reputation management is as important for investment promotion as it is for tourism attraction.
Every place strategy should be focused on sustainable destination management – for the health and happiness of your citizens and the planet.
We look forward to developing these conversations further at the 5th City Nation Place Global conference in London in November. The other thing that I always take away from our events is that whilst there is a fairly consistent definition for the core principles of what we mean by place branding, the developing challenges and opportunities ensure that how place branding is implemented never stands still. There's always something new to learn and discuss!
---