Thomas Baekdal
Writer, social advocate, and magazine owner, Baekdal.com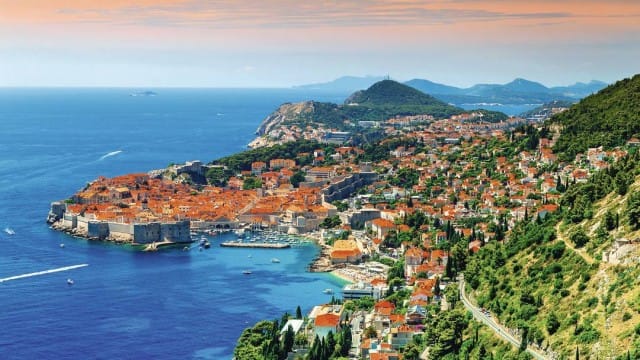 In The Spotlight
Interview with Ina Rodin, Croatian National Tourism Office, & Best Use of Social Media Winner 2015
An Interview with Ina Rodin from CNTO (Croatian National Tourism Office) USA, and the winner of the 2015 Best Use of Social Media Award.
CNP: The Croatian National Tourist Board's winning entry in the City Nation Place "Best Use of Social Media" category is a great example of the opportunistic use of social media channels – where did the idea come from?
Leading up to Super Bowl XLIX, there was a great deal of attention and media buzz. In particular, an enterprising reporter revealed that there was a common heritage at a NFL press conference between Bill Belichick and Pete Carroll, the two coaches of the teams competing in the SuperBowl. Upon learning that both Bill Belichick, head coach of the New England Patriots, and Pete Carroll, head coach of the Seattle Seahawks, are of Croatian descent, we moved quickly into action and began promoting "The Battle of the Croatian Coaches" on our Facebook and Twitter account. Tweets and hashtags created tied back to Croatia National Tourist Board (CNTB) twitter page, @Croatia_hr and hashtag, #SuperBowlCroatia.


We wanted a unique way to grab the media attention around the SuperBowl and the "Battle of Croatia" contest and decided to offer the coach of the winning team an all-expenses paid trip throughout Croatia in 2015, or "trip back home," to explore the land of his ancestors. We quickly garnered the media's attention, as they covered this campaign as it built momentum. Forbes ran an article titled, "Who Cares Who's Going to Disney World? The Winning Coach of Super Bowl 2015 Is Headed To Croatia." This placement generated more than +55,000 views and was valued at more than USD$3.5 millions of free advertising further showcasing Croatia's booming tourism industry and as a destination tied to a mainstream sports event. The Forbes article was a tipping point, as we became fully aware that our story had caught on. In order to maintain this momentum, we needed to continue to think outside the box and shortly after the article ran, we announced a new contest on Twitter, a Super Bowl selfie contest. We encouraged fans on Twitter to tweet their selfies during the game and to use hashtag #Croatia #SuperBowlCroatia for a chance to win a trip to Rovinj, a romantic port city on the western coast of Croatia's Istrian peninsula.



This announcement brought immediate attention and fans quickly responded by posting their selfies using hastags #SuperBowlCroatia. The winner of this contest was Tony Aiello, a NYC-based reporter, who posted a photo with a pair of Croatian flip-flops.


As the Patriots secured their SuperBowl win, CNTB quickly moved to use this accomplishment to congratulate head coach, Bill Belichick to further highlight our contest, engage Twitter followers (and of course, Patriots fans) and grab the attention of the winning coach.


CNP: It can sometimes be difficult to move quickly in government funded organisations such as Tourism Boards: how is the communications team structured in Croatia to ensure that you can be flexible and responsive?

Government organizations are often being critized for being oversized, under-energized and inefficient just like many other government organizations, however we believe we are "the exception to this rule." We proved that we are smart, nimble, creative, assertive and can quickly mobilize and seize opportunities in a timely manner. We are most proud of the fact that we did all this as a team; it was a great collaboration between our representative office in New York who initiated this particular action and our Head Office in Zagreb.

The Global PR department based at our headquarters in Zagreb is comprised of a team of 4 and the department Manager. The team is responsible for coordinating activities between our Head Office and representative offices, while taking into account our global campaigns, as well as local PR activities. With agency support the team is flexible and strives to be responsive and efficient.

CNP: Did you set measurable objectives before launching the strategy and how did you determine these?

Our main objective was to capitalize on the SuperBowl and the two head coaches being of Croatian descent. While we understood the role of social media and how influencial Twitter can be, it was our first Twitter campaign targted specifically in the U.S. market. Our ability to move quickly and creatively helped us get more than 1,000 new Twitter followers.

CNP: Was this Super Bowl story and the content it generated then integrated into a broader communication approach to continue the momentum created, or does it work best as a stand-alone, tactical campaign?

Our Super Bowl campaign was a stand-alone, tactical campaign. We didn't spend months of planning and budgeting as we couldn't predict the outcome of the game; we saw the opportunity and acted fast. The only marketing tool we had at our disposal at that very moment was Twitter, our social network and our creativity, which allowed us to spread a word quickly and at no cost. We succeeded to leverage the information related to Super Bowl coaches without spending millions of dollars (2015 Super Bowl 30-second advertisement costs was $4.5 million. That's an average of $150,000 per second.).

CNP: Do you intend to increase the use of social media within your communications strategy following the success of this campaign?

Definitely. We are aware of the value social media brings to how we promote Croatia as a destination for travelers and its potential and importance in this digital age. We are putting a lot of effort in building a stronger connections and engaging our fans and followers via social media. The overall impact has been great and we continue to grow our online community. We are able to share all the amazing photos from Croatia, educate them a little more on our culture and traditions and share our country on a virtual basis with fan and those looking for new destinations. We also use our fans own content, as we engage with them to share their stories, photos, and other ways to connect with other fans. It's all about being present online and a part of social media community, posting catchy content, encouraging everyone to share, and increase our social media prescence from Facebook, Twitter to Instagram.

CNP: Were there any key lessons learned from the Super Bowl campaign that you would be happy to share with the City Nation Place audience?

We think the key lesson here is to seize every opportunity to promote your brand, no matter what the size of your budget. In this age of social media, when everyone is online and those numbers continue to grow, we saw an opportunity and just went for it. We mobilized quickly, with compelling content on a platform that made it easy to engage our followers and fan to spring into action.