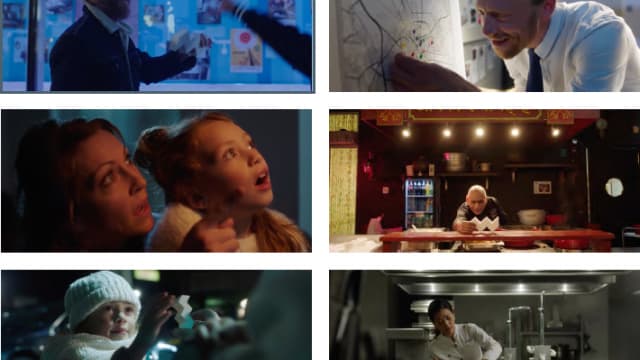 Een Kei Fijne Film
Learn about Eindhoven 365's entry for Best Citizen Engagement
Entered by Eindhoven 365
Having achieved success in positioning Eindhoven as a leading technology and design destination to external markets, the team at Eindhoven felt that a campaign aimed at the core residents - the citizens of the city - was required. The solution was to create a feel-good movie, released during the festive period in November 2018 called 'Een Kei Fijne Film' ('A Hell of a movie.')
The movie was created within the Eindhoven community with actors depicting both famous and 'regular' Eindhoven citizens, mocking local civil servants & showing off local talents. The city mayor even appeared, daring to play a somewhat parodied version of himself! The film has not only touched the core customer residents, but has ultimately reached more than half a million people.
The idea behind Een Kei Fijne Film was simple: a feel-good film in which looked back with humour and self-mockery on the year 2018. A film in which the performances of both unknown and well-known people from Eindhoven are honoured. For this project, more than 40 different people, organizations and locations from all sections of the city cooperated voluntarily and unpaid.
In addition to the mayor, there were contributions from the neighbourhood boxing school Fidan Gym, Luuk de Jong - a star player at PSV Eindhoven, landscape architect Winy Maas and Eindhoven's most famous Indian curry chef, Raghu Bhagirath. The commercial production team also consisted of proud Eindhoven residents. The municipality of Eindhoven and the city of Eindhoven use a single brand, which everyone is free to use, based on open source and co-creation. An extensive information package has been made available and individual groups were left free to decide on how to share the film. A huge range of distribution methods were used - from podcasts to radio interviews, from in-store media screens to national television. The aim was to reach all individual citizens of Eindhoven (230,000) and that goal was met!
Eindhoven is a city with 170 nationalities and cannot be captured within one homogeneous group. The film was put together with various communities that don't work together on a daily basis. These different communities worked as a force for embedding the message relatively quickly, broadly and deeply throughout the entire city. The physical launch of the film at an unannounced public location followed in November. After the live screening, the online launch followed at the same time via the website (www.thisiseindhoven.com/film) and Facebook premiere. The film generated over half a million views (507,675) with more than 220,000 unique people watching Een Kei Fijne Film with an average viewing time of 5 minutes and 7 seconds (the total length of the film is 10:06 minutes). This was achieved through mainly organic and limited paid activation and Eindhoven365 city marketing channels and social media.
In addition to the main reach objective, Mayor John Jorritsma became more accessible to his residents because of the film. The film has been selected as 1 of the 15 films of That Film Festival Berlin 2019. More than 100 people from Eindhoven were nominated by other citizens for their achievements in a neighbourhood, district or city in 2018; Ten were honoured by Mayor John Jorritsma during the New Year's meeting.