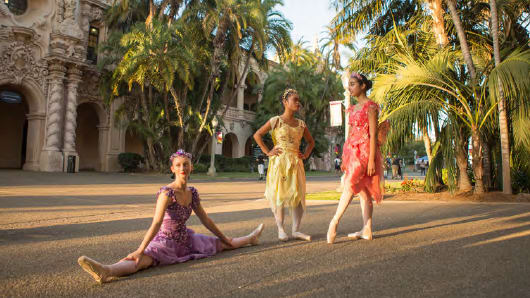 The Story Of Balboa Park
Learn about San Diego Tourism Authority's entry for Best Communication Strategy
Entered by San Diego Tourism Authority (SDTA)
The story of Balboa Park is the story of San Diego. Early civic leaders of San Diego established Balboa Park in 1868 when there were just 2,300 residents. That desire to tell the San Diego story lead to the wildly successful 1915 Exposition, which cemented the park as the region's cultural heart. Balboa Park continues to be a potent mix of what makes San Diego so unique - ethnically diverse, historically rich, culturally abundant, and naturally breathtaking. While beloved by locals, Balboa Park is underappreciated outside of San Diego. Promoting the park to national and international audiences has been a challenge because of a lack of resources and leadership. Balboa Park's variety of offerings and stakeholders, which include 17 cultural institutions, dozens of community-serving nonprofits, and the City of San Diego, has long made the coordination of messaging and programming difficult.
To address those issues, the San Diego Tourism Authority (SDTA) devised a strategic communications plan that was cohesive, inclusive and cost-effective. The SDTA's Cultural Tourism team met with more than 100 stakeholders to develop its long-range plan to position Balboa Park as one of America's most iconic urban cultural parks, tying the history of the park to San Diego's own evolution as a city. The annual budget for the first two years of the programme was approximately $1 million and - while that was more than had ever been invested previously – the relatively small budget required creativity in terms of how to allocate and extend those funds for maximum impact. Because the stories of Balboa Park and San Diego are so intertwined, the SDTA tapped into its brand advertising budget to bolster the programme of work and incorporated Balboa Park into its larger programme, highlighting the park in its public relations efforts. The input from stakeholders was critical in developing a plan that leveraged SDTA's assets to create an impactful programme of work that was both foundational and aspirational. Key to the strategy was the selection of a media partner to amplify the unique history and attributes of Balboa Park and San Diego to a global audience - this partnership was also instrumental in creating excitement among park stakeholders and the local community, building momentum for continued investment in Balboa Park. The SDTA selected National Geographic because of its reputation, reach and ability to measure impact.
While the partnership with National Geographic was the central component of the marketing plan, it was critical to develop a platform for that effort and future campaigns. Foundational work began in March 2018 and included partnering with stakeholders on a Brand Ambassador Guide for use by the cultural institutions and nonprofits, developing new content, video and photographic assets for a Balboa Park microsite on sandiego.org and driving traffic to this new content through a digital advertising campaign. Those initial efforts were critical in supporting the $3 million partnership with National Geographic to highlight Balboa Park to national and international audiences.
The programme of work, which ran from October 2018 to March 2019, included a four-part broadcast series on the National Geographic channel that highlighted Balboa Park and San Diego, an eight-page feature in National Geographic Traveler, comprehensive digital and social media campaigns and San Diego brand advertising across television, print and digital. To capitalize on the momentum generated from the National Geographic partnership and maximize its budget, the SDTA transitioned to a digital storytelling strategy in May 2019 with the Balboa Park Experience, which allowed users to spin or click through a wheel of 20 different attractions to highlight the park's offerings. This was promoted through a robust native digital ad campaign, coupled with a high-profile print component that included a two-page advertisement in The New York Times Magazine Travel Edition.
The campaign results were impressive - a 184% increase in traffic to Balboa Park content. And 55,505 views of new article content. The National Geographic Initiative delivered 150 million gross impressions – 30 million more than guaranteed. Overall there were almost 40 million social media impressions and a 2019 ad-effectiveness study by OmniTrak Research Group found the NatGeo campaign created strong awareness levels of Balboa Park, especially considering its limited budget. Awareness reached 20% in L.A. and San Francisco and 17% in Las Vegas and New York City. For other markets including Chicago and Dallas, awareness ranged between 10% and 15%. In the period March 2018 to June 2019, there were 616 Balboa Park stories worldwide – generating an approximate media value of $12.9million.