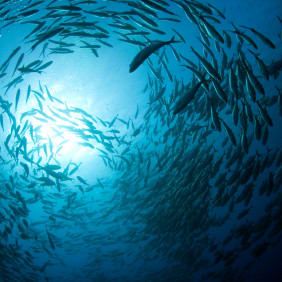 Place Branding in Harmony?
2017 has already seen some marked contrasts in global priorities. Whilst the freshly inaugurated President Trump reiterated his pledge to build walls and the British Government confirmed its resolve to exit the European Union, on the other side of the world, ASEAN (ten nations comprising the Association of Southeast Asian Nations) was launching its celebration of 50 years' commitment to "one vision, one identity, one community". We thought it would be timely to look at the contribution of the ASEAN initiative and examine the approaches to place branding strategies across the region.
ASEAN @ 50: Partnering for Change, Engaging the World
ASEAN's "Partnering for Change, Engaging the World" theme for 2017 includes a collaborative tourism campaign: "Visit ASEAN@50: Golden Celebration" designed to increase tourist numbers and encourage visitors to explore more than one ASEAN destination.
Speaking in January, reported by Channel News Asia, Singapore's Prime Minister Lee Hsien Loong said "Tourism is one area where by working together, we can get win-win benefits, growing our economies, creating jobs, and drawing our peoples together." Mr Lee reflected that "In this uncertain global environment, ASEAN is an important life raft for all of us", concluding "Through greater openness and mutual interdependence, we generate more opportunities and prosperity all round."
How does this collaborative approach resonate with those working on place branding and strategy in the region? We're delighted to bring you a snapshot of perspectives, from Thailand, the Philippines, Malaysia and Indonesia.
THAILAND
"There will be an upsurge in place branding in the region as each nation tries to establish its credentials on the world stage"
David Keen, CEO and Founder of the global branding agency QUO, headquartered in Bangkok, Thailand, has worked with many of the region's nations and destinations. David suggests that "despite talk of regional collaborative branding, nation branding is predominantly locally focused – with each country striving to establish clear differentiation in order to stand out." He concedes that Singapore is less locally focused than some of the other countries in the region.
David forecasts "there will be an upsurge in place branding in the region as each nation tries to establish its credentials on the world stage, for their own internal and external political currency". He predicts that the role major events can play in establishing a place brand will become increasingly important in the region.
Just as in other parts of the world, place brand strategy in ASEAN is highly politically charged. David cites the US as "the perfect example of how a change in politics can have a major impact on perceptions of a nation's brand".
As well as issues surrounding stakeholder collaboration, David suggests there is a need for authentic, truly representative and relevant place brands in the region that work across sectors. He gives as an example the tag line "More fun in Philippines", which he suggests, apart from anything else, doesn't reflect the nation's strength as a centre for trade.
PHILIPPINES
"It is increasingly recognized that benefits go beyond simply marketing for tourism"
I contacted Junie del Mundo, a former diplomat and currently Chairman and CEO of The EON Group headquartered in Manila, Philippines.
According to Junie, "The ASEAN brand is growing stronger, especially in the wake of the issues plaguing the EU and other Western countries." He explains that "if you visit the ASEAN countries today, you will begin to see a lot of ASEAN-branded initiatives - from special lanes in airports, to commemorative markers, to murals in public spaces".
He clarifies however that whilst "member states know that they will benefit individually from the collective success of the region, these countries are also aware that they still need to differentiate themselves from the rest, to be noticed in the global market, with a distinct brand rooted in their unique positive attributes".
Acknowledging that for a long time the focus has been on place branding to attract tourists, Junie stresses "it is increasingly recognized that benefits go beyond simply marketing for tourism. A strong nation brand can add value to local products and services, help encourage qualified human resources to stay in the country or even attract overseas Filipino workers back home. It can accelerate growth in key industries, and encourage local and foreign investment by improving the country's credibility and confidence in our markets. A good nation brand also shields the Philippines from potential reputational threats. Finally, it really enhances nation building; a strong nation brand can ignite a strong sense of the Filipino spirit".
He concludes that "Over the years, the Philippines have strengthened our tourism campaign, but as we integrate into the regional economy, our country brand should be designed holistically so that it reflects the competitive strengths of the Philippines in its entirety."
Acknowledging that nation branding is a lengthy process of bringing stakeholders together, for several years EON has advocated the creation of a Philippines National Branding Council. This would consolidate all of the country brand's efforts under one coherent and coordinated strategy.
MALAYSIA
If people are calling for nation branding initiatives, what is getting in their way?
"There is a lack of understanding of what really constitutes nation/place branding"

Marcus Osborne is CEO of brand consultancy Fusionbrand Asia, based in Kuala Lumpur, Malaysia. He is also the author of "Stop Advertising, Start Branding" and a contributor to Keith Dinnie's book "Nation Branding: Concepts, Issues, Practice".He sees a number of obstacles hampering nation and place branding initiatives in the region.
First and foremost, Marcus believes there is a lack of understanding of what really constitutes nation/place branding. He explains that most "so called nation/place branding initiatives" are creative driven exercises, which are tactical rather than strategic. He adds "there is rarely any integration between tourism driven initiatives and investment promotion agencies and other agencies that impact the nation/place brand" but clarifies "there are exceptions - Singapore is one destination that has invested heavily and successfully in its brand".
When it comes to attracting both tourists and foreign direct investment (FDI), Marcus has concerns about what he sees as a current "obsession with mainland China." For instance, "In November 2016 Malaysia signed 14 business-to-business (B2B) Memoranda of Understanding (MoUs) with China worth US$32 billion". He cautions that "such investments can cause potential political headaches, as critics in Malaysia call these investments a new form of economic colonization by China."
Marcus recognizes that even though, as a significant contributor to the region's economies, tourism is still a key driver of place branding initiatives, increasingly the aim is to attract foreign direct investment. He gives Vietnam as an example, "whose strong economy, political stability and low labour costs helped attract a record US$15 billion in 2016".
Vietnam's nation branding program, also known as "Vietnam Value", is a Government initiative introduced in 2003. It has been designed to both boost tourism and attract more foreign investment, by promoting the country's core values and image through well-branded Vietnamese products and services.
In February last year, Cambodia's Commerce Minister also announced proposals to bolster Cambodia's international brand through the "Made in Cambodia" initiative.
According to Marcus, the 3 key challenges facing those with a nation/place branding remit in ASEAN are:
Government agencies in the region, which largely hold responsibility for nation/place branding initiatives, rarely have the in-house skills or capacity required to carry out the brand research, analysis, strategy development and implementation needed to develop a brand.
Government agencies in the region tend not to move at a fast-enough pace to take advantage of the tools and platforms associated with today's dynamic communications.
There is a misconception that building a brand is a transactional rather than relational process. In fact relationship building with multiple and very different cultures is required.
INDONESIA

The place branding challenge presented by the diversity of ASEAN's cultures was also raised by Gadis Ranty, who works for the Republic of Indonesia's Ministry of Foreign Affairs.
Indonesia announced in October 2016 that it is planning to implement a national branding drive after achieving a relatively low ranking in Anholt's Good Country Index.
Gadis believes there is a growing need for nation and place branding in the region since the ASEAN Economic Community was created in 2015. "Well, why not?" she asks, explaining "As a single economy, ASEAN forms an economic powerhouse, a lucrative region for business and a single potential market."
When I asked how much the nations of ASEAN associate themselves with the ASEAN regional brand under the slogan "one vision, one identity, one community", Gadis admits "an honest answer would be: not too much. We need more regional media, people-to-people contacts in exchange programs or tourism, business-to-business contacts that help to realize the slogan" which, she explains is "a work in progress".
According to Gadis, the key challenge facing those with a nation/place branding remit in the ASEAN region are:
Strong diversity, which makes it difficult to establish a single identity/brand that resonates with all elements of society
The undervaluation of nation and place branding projects
The lack of recognition of the role of public diplomacy
Which nation brands outside ASEAN are most admired by those within ASEAN?
| | |
| --- | --- |
| | Gadis says that "for now it is China and South Korea (see below) which are the most admired nation brands outside the ASEAN region." She attributes this to their significant FDI inflow, trade volume with ASEAN member countries and geographical proximity.She points out that the dominant presence of Chinese businesses in most of the ASEAN countries also contributes. |
| | Gadis explains that "the Korean wave which rolls over the world has amplified South Korea's brand throughout the region". For Junie, the success of South Korea's brand is due in part to its appointment of a Presidential Council on Nation Branding (PCNB) that developed a 10-point action plan toward achieving systematic management of the nation's reputation. |
| | As well as Singapore, Marcus suggests "Hong Kong is also well respected". However it is acknowledged that developing a nation/place branding strategy for a city state or SAR is 'much easier' than developing one for a multi cultural country such as Malaysia or a hugely diverse country such as Indonesia. |
| | Junie says "The cases of Korea and Japan show that country branding is a powerful tool which can create a real difference and improve the reputation of a country".He explains "The Japan. Endless Discovery campaign represents Japan's natural beauty, tradition, culture, cuisine, and arts". |
| | Marcus says "The way Norway's government has developed their sovereign wealth fund and how it uses that fund to the benefit of the people now and in the future is the envy of many in Asia. This sort of platform is critical to the development of any nation brand as it ensures buy in from the population - the first step in any nation branding strategy". |
| | David suggests "The Incredible India branding has been interesting as it has tried to appeal across sectors and has achieved this to some extent, but has been less successful in other respects". |
Whilst ASEAN regional branding is still nascent, individual nation/place branding initiatives undoubtedly face significant obstacles and of course national reputation cannot be constructed, it can only be earned, there does seem to be increasing recognition in the region of the broad benefits associated with place branding. Even the hint of possible collective benefit from collaborative strategies sounds a refreshing note of positivity in a changing global landscape.
---

We also recommend this insightful interview with writer, editor and consultant in branding, communications strategy and corporate social responsibility in Singapore Rick Koh Buck Song, conducted by The Place Brand Observer.


City Nation Place Global
Join us in London on November 8th & 9th!
Find out more
An error occurred trying to play the stream. Please reload the page and try again.
Close