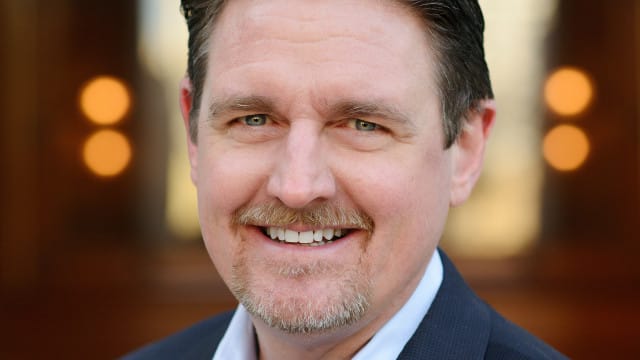 Interview with John Lambeth, Founder & CEO, Civitas
Is the USA ahead of the UK when it comes to integrating destination marketing and economic development, and securing funding? Politicians and the private sector can be more supportive of economic development over tourism with funding – integrating tourism and economic strategies more effectively can secure longer-term financial security. John Lambeth, CEO and Founder of Civitas, shared his insight into the challenges DMOs face to secure funding and how collaboration is the key to long-term success.
---
CNP: What do you consider to be the biggest challenge facing place branding and marketing teams working for cities, states and places across the USA and Canada?
JL: DMOs are under immense political pressure due to funding. It's advisable to start with the big picture, and narrow with funding as one of the pieces. Travel and tourism is a highly politicized environment. This environment can be easily disturbed whether it's issues with funding, misappropriated dollars, or city budgets that are slated to decline; we're watching the budgets steadily decrease. Additionally, there are philosophical components where an influencer can directly undermine DMOs, creating a universe where there is no public funding for the DMO.
The solution to this challenge is envisioning a new paradigm. It's creating something that is not susceptible to shifts when politics go another direction. The key is being organized enough to be able to fight for your destination when the time comes.
CNP: What are the advantages for closer collaboration between place making and planning teams, tourism, and economic development teams?
JL: As opponents of destination marketing are becoming better organized and increasing their resources, there is an urgent need for our industry to accelerate and improve our efforts of working together, and strategize how we'll work together. This includes supporting our key national organizations such as Destinations International and U.S. Travel. In 2018, Destinations International redefined the term Destination Marketing Organization in "The New Tourism Lexicon: Rewriting Our Industry Narrative" as the following:
"A destination organization is responsible for promoting a community as an attractive travel destination and enhancing the destination's public image as a dynamic place to live and work. Through the economic impact of travel, they strengthen the economic position and provide opportunity for people in their community."
The words in bold cannot benefit from the destination management organization on their own. They need to be sitting at the table with planning and economic development leaders to advocate for the visitor and the visitor serving business when discussing the long-term vision, strategy, and execution of task to make a destination a place worth living, working, and visiting.
CNP: Do you think it's becoming more important for DMOs and EDOs to advocate for their role and their impact to politicians and citizens? Why do you think that is?
JL: Yes, and I think that includes understanding return on investment (ROI) and how different people define it. Dedicating time and resources to understand what ROI means to different stakeholders, and being prepared to discuss, measure and have results around those specific measurements. It is of course important to advocate for politicians and citizens, but we need to improve ROI knowledge, as well as do more. This includes humanizing our industry - meaning we need to be able to speak to who our people are and defining the faces of travel. Who, personally, will be affected if travel and tourism suffer? It's the front desk clerk, the housekeeper, the chef…we need to see their faces when we're talking about the impact of travel.
CNP: Over-tourism and sustainability are two of the buzzwords in place branding at the moment – how do you feel DMOs need to adapt their strategies to meet these challenges?
JL: The key is to be proactive. In the past, our industry has a tendency to be reactive in sustainability and over-tourism; a DMO shouldn't wait for something to go wrong, and then react. There should be education on the importance of the travel and tourism industry, ask what is being done to solve the issues on the impact of travel, and what is the industry doing to benefit the community. Benefits to the community can include better ground and air transportation, new attractions – something that brings visitors and improves the quality of life for local citizens. More visitors means growing business, resulting in more tax revenue, more jobs and economic activity.