James E Bell
Managing Director, Head of Non-Profits, Cambridge Associates LLC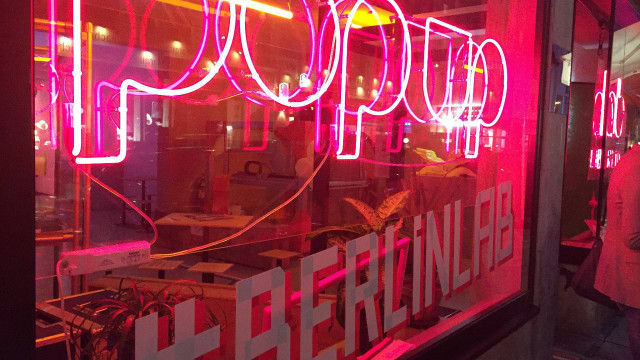 In The Spotlight
Interview with Andrea Joras, Managing Director, Berlin Partner
City Nation Place interviewed Andrea Joras, Managing Director, Berlin Partner, the public-private partnership that provides business and technology support for companies, investors and scientific institutions in Berlin.
CNP: We understand that Berlin Partner has enjoyed a very successful first half of 2016 – supporting projects which will create over 4,000 new jobs, which is a third more than in the same period last year. So first of all, congratulations and secondly – if you had to give one reason for this success, what would it be?
AJ: Many established companies are now coming to Berlin in order to cooperate with creative start-up entrepreneurs: Lufthansa, Cisco and Co. are working on the digitalization of their processes, services and products in Berlin. Aside from that, the start-up scene is a strong job creator, which is becoming ever more established as a new small- and medium-sized sector in the city: with a total of 13,200 employees, it's the fifth largest employer.
CNP: Berlin is becoming known for its success in attracting tech companies – an industry sector cited by many FDI and economic development agencies as a key target. How has Berlin set about creating the right environment for start-ups and tech businesses?
AJ: Berlin is the ideal testing lab for young and creative entrepreneurs. Established companies and researchers are open to cooperation; investors provide the necessary capital to implement ideas. The high quality of life, mixed with the diverse culture, is what makes the city so attractive to young talent. Berlin grows by 40,000 residents each year.
CNP: What other business sectors are important targets for Berlin Partner?
AJ: As is its nature, the transport sector is a big mover, but in Berlin there are currently 3,000 car-sharing cars on the streets – more than in any other city in the world. The CleanTech industry is also an important matter. The CleanTech Business Park is the city's largest inner-city industrial park with its 90 hectares. And of course, it's always going to be exciting there, where traditional industries are moving towards the future thanks to digitalization.
CNP: Do you see BREXIT as an opportunity for Berlin? How do you plan to capitalize on the possible inclination on the part of some businesses to leave London and the UK or to reconsider where to locate their European base?
AJ: Since the referendum, we have been contacted by many startups from Britain. We have already shown some of them potential locations in Berlin. We will also be available to answer any questions in London: In the Berlin office, an employee is taking care of all of the issues related to the start-up hub Berlin. Those who are in London and want to get an impression of Berlin can experience our city interactively in the Berlin Pop-up Lab at the end of November.
CNP: You will be speaking at the City Nation Place conference in London in November about the importance of collaboration between cities, regions and nations to deliver results – how does this work in practice for Berlin?
AJ: In many sectors, we work very closely with our neighboring federal state, Brandenburg: For example, if a logistics company is looking for a large space for a new warehouse, we point them to Brandenburg as it can offer large spaces, unlike the city state Berlin. We have networked well internationally with in-demand start-up hubs via our exchange program Start Alliance Berlin: Here, we cooperate with big cities such as New York, Shanghai, Paris and Tel Aviv. London will also soon be opening an office in Berlin.
CNP: How do you think that the brand of Berlin is perceived by your international audience?
AJ: Berlin is the city, where the best of both worlds come together: Young start-ups work together with established companies in the industry. Word has already spread internationally, and we convey this message to the world, for example with our "Start-Up meets Grown-Up" exhibition as a part of the Pop-up Lab.
CNP: What contributes to the place brand – how much do you think it can be managed and promoted?
AJ: With international promotions such as the Berlin Pop-up Lab, people can experience the dynamic mixture of established companies and start-up spirit, the diverse science landscape, and the creative musical and culinary scenes of Berlin interactively. As such, visitors can experience a little piece of Berlin in their hometown and make their own impression of the city and its people. That is very well received.
CNP: The City Nation Place conference will bring together delegates who are directly responsible for place brand promotion, with those who are responsible for tourism promotion as well as FDI and economic development. Do you think it's important for economic development teams to work closely with tourism promotion teams and place brand leadership teams?
AJ: Yes, definitely – Berlin Partner is the best example of this. Economic development and city marketing are all under one roof here. A concrete example of this is: a colleague in investment promotion has successfully settled a company in Berlin. The company will be incorporated as Best Practice into the global activities of our Capital City Marketing, and will therefore campaign for the Berlin location. In turn, this will draw attention to Berlin from more companies. We also work closely with the tourism organization visitBerlin: for example, the Pop-up Lab is the successor of the Pop-up Stores, which we travelled through Europe with together last year.