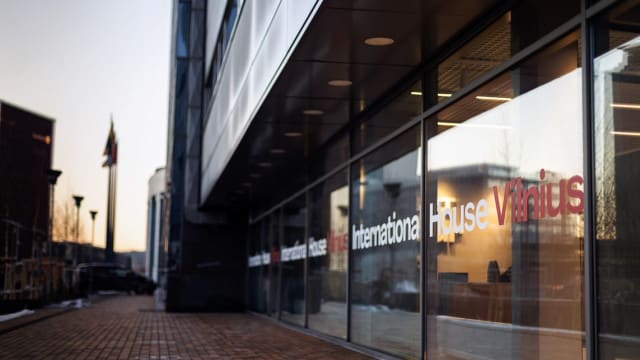 What Works
International House Vilnius
Entered by Go Vilnius
According to data gathered by Go Vilnius, the city's economic development agency, Lithuania's capital could easily employ at least 8,000 more IT specialists to sustain the ecosystem's growth and similar numbers across Fintech, Biotechnology, and Lasers.
To accommodate this emerging need, International House Vilnius (IH Vilnius) was established. Set up in November 2021, the goals were to improve Lithuania's image, increase its attractiveness for foreign talents, provide newcomers with relocation and integration support, and strengthen the country's position in terms of foreign investments.
Almost 60,000 foreigners currently live in Vilnius and IH Vilnius has been central to international integration. It uses seminars, Lithuanian language courses, personal consultations, as well as services provided by state institutions to create a unified integration system for foreigners in Lithuania.
Providing vital support to foreign talent
The Immigration Department, Tax Inspectorate, Social Insurance Agency and Employment Service, now have representatives working at IH Vilnius, serving foreign clients under one roof. As such, all the necessary services can be addressed in one visit and specialists from different institutions can consult to find the best solutions to specific challenges.
The team carry out continuous intensive work with partners and regularly share customer feedback, adapting processes in need of improvement and pinpointing emerging challenges. This initiative has helped to identify systemic problems that could be resolved when institutions worked together.
IH Vilnius focuses on foreigners who create high added value and the goal is to serve 1,000 clients per month delivering Client satisfaction scores of 4 out of 5 points. These targets were reached and exceeded within the first months, despite concerns over whether establishing a physical one-stop-shop would work, especially at the beginning of the project during the pandemic when businesses were working remotely.
The user-friendly website translates complex bureaucratic language into a friendly, understandable platform which is actively used to communicate information in one place, schedule meetings, and receive useful material for a smooth integration processes.
Specific social media channels are used for different groups - Facebook and LinkedIn for English speakers, and Telegram for Ukrainian and Russian speakers. The biggest challenge faced was the war in Ukraine. The team realised that they had to act proactively to help Ukrainians. They immediately hired a Ukrainian project manager who helped them implement relevant activities for war refugees and choose the best channels to reach them.


Land a job in Vilnius
Up to 31 July 2022, IH Vilnius has served over 12,000 customers from more than 30 countries. They have facilitated 10 webinars and 8 offline seminars about the education system, health and social insurance, housing search, migration procedures and first steps in Lithuania, with over 2,000 participants.
In February 2022, IH Vilnius organised the first-ever "Land a Job in Vilnius" event, where foreign students were offered jobs with domestic companies. Foreign students had the opportunity to introduce themselves to companies and participate in a series of job interviews.
IH Vilnius organises many other initiatives to help foreigners integrate into Lithuanian society including the BeFriend Vilnius mentorship programme where foreigners are matched with Lithuanian mentors.