Nikolaus Bethlen
Partner, Mid Europa Partners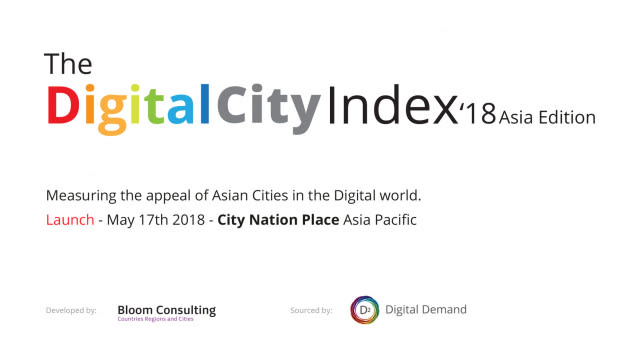 Trends & Ideas
Everything starts with a search: A sneak peek into the Digital City Index–Asia
A simple search in an 'engine', triggers a multitude of results and these results themselves can build or destroy a perception one has about a specific Country, Region or City.
If what people find online, offline or in a simple conversation creates an impact or triggers curiosity, it naturally leads to a search. This search is a clear indicator of how a Place is perceived.


This big data (of searches) is the unit or KPI we at Bloom Consulting use to build the Digital City Index thanks to a technology called Digital Demand – D2© and we will unveil the Asia edition at CNP Asia Pacific.
The methodology for the Digital CityIndex is simple -The total amount of positive searches performed by all worldwide citizens towards any given city is compiled and segmented in three major dimensions: (five for Countries)
Tourism
Investment (FDI)
Talent
These searches are gathered using 12 global languages and include over 5 million keywords from the main search engines. This sheer volume of keywords allows us to have a real in-depth insight into the Asia Pacific habits.
We won't unveil who is the leader in the region and neither will we detail much about all Dimensions (Tourism, Investment and Talent) but here is a Sneak Peek into the Tourism Dimension:
Singapore and Bangkok are in the TOP 5, in fact South East Asia experienced the highest growth in terms of searches out of all Continents in the Tourism dimension in the Digital City Index Asia,and respectively all cities in this region experienced significant growth.

Singapore and Bangkok are in the top 5 in the Tourism Dimension
Dubai continues to rise from the sand and is the hottest tourism destination in Western Asia. Not only is there a real buzz around Dubai now, there is a definite digital one too. Dubai leads in Western Asia by a huge number of absolute searches and leaves other cities in the region trailing behind, although all cities are seeing a substantial amount of growth.


Western Asia has a clear winner - Dubai
The final insight we can offer before CNP Asia Pacific is that Oceania is experiencing growth in Tourism but isn't a stand out region in this dimension, however they really come into their own in the Talent dimension, storming through as a popular place for Students in particular.
We have many more exciting insights to share with you, including in the other dimensions of Talent and Investment,and the official ranking of the 35 Asian Cities overall and in each specific dimension.
The Digital City Index 2018 Asia edition will Available online on May 17th 2018 at www.digitalcityindex.com
See you there!