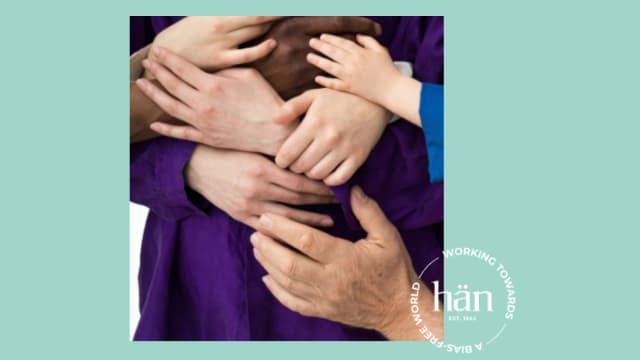 What Works
Actions not words: Finland's Hän Honours
Winner of Best Communication Strategy - Place Brand, 2021. Entered by Ministry for Foreign Affairs of Finland.
Finland wants to be known for its dedication to equality. This is a value and set of societal circumstances the team at the Ministry for Foreign Affairs of Finland wanted to promote, and also a Finnish asset when it comes to talent attraction. But just telling people 'Finland is committed to equality' won't cut it. Actions are needed to get the message across and to make a difference – and making a difference is what the team was interested in.
What is a Hän Honour?
The challenge was to create a way to a) promote Finland as a country committed to equality, b) promote equality globally, c) earn media coverage with no budget, and d) utilise their diplomatic network and influence to show Finland's support to individuals fighting to make their surroundings more equal. To achieve these goals, they created Hän Honours. Hän is a Finnish gender-neutral pronoun and was chosen as an inclusive symbol for Finnish equal opportunity.
Hän Honours are diplomas that Finland's Missions around the world give to people, groups, or organisations that are working locally to bring more equality to their surroundings. It's an acknowledgement, and a thank you note from Finland to individuals who sometimes are working in difficult circumstances and might not receive much positive attention from their own governments. The Honours are signed and presented by Finland's ambassadors, visiting ministers, or in one case so far, Finland's former president. This makes it possible to emphasise the importance of the issue to Finland and make a bigger impact with no budget.
The importance of saying 'thank you'
The team looks to create more good will by saying 'thank you' instead of 'look at us,' and to position themselves as a credible and honest party in the conversation. And most importantly, they want to support people who are working to make the world a more equal place and help them on their way by attracting media attention for them, giving an 'official seal of approval,' and supporting them through public diplomacy when they're working in difficult circumstances.
The concept launched for all embassies to use in the summer of 2020, but embassies were instructed to hold off presenting any Honours until their local COVID-19 situation allowed for this kind of communication. The embassies are also encouraged to think about different kinds of equality, ranging from gender equality, different minorities, poverty eradication, and so on – though there is no set limit for how many Honours a specific embassy can give. Once the COVID-19 situation shifts globally, an event will be organised where different recipients of the Hän Honours can meet to enable real dialogue.
Every Hän Honours issued resulted in media coverage, introducing Finland as a country excelling in equality. The recipients were also all very surprised and happy about the attention; nobody was expecting to be thanked by a foreign country, and the recipients were very active on social media spreading the message of Finland as a promoter of equality. Hän Honours will continue in 2022 and beyond.