2023 Judges
Judges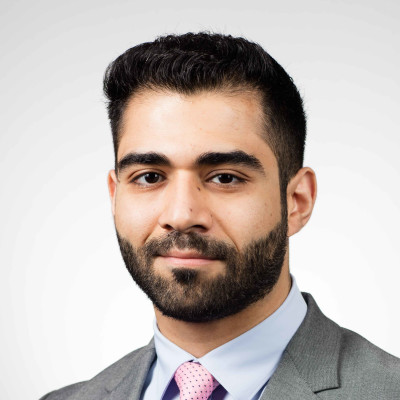 Mohamed Ashoor
Head of Digital Marketing
Bahrain EDB
Hannah Belsito
Chief Experience Officer
Destination Cleveland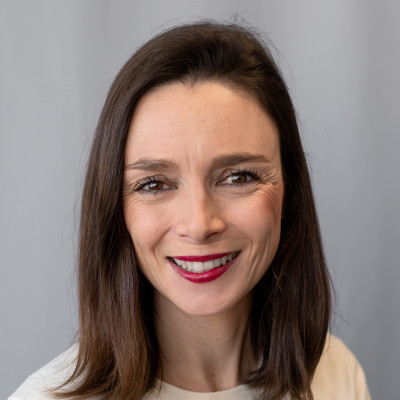 Sarah Brownlee
Head of Brand
Wesgro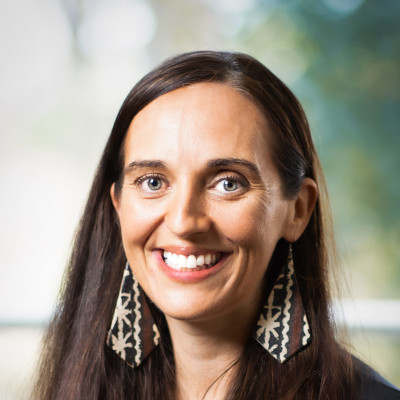 Emma Campbell
Sector Marketing Director
Department of Culture and Tourism – Abu Dhabi (DCT Abu Dhabi)
An error occurred trying to play the stream. Please reload the page and try again.
Close

Fredis Bikovs
Director
Riga Investment & Tourism Agency
Director of Riga Investment and Tourism Agency
Fredis Bikovs has obtained a double master's degree in business management and finance at the University of Banking and the Swiss Business School.
His previous work experience is related to customer service, international projects and financial management in international companies, including "Transcom Worldwide Latvia", "Runway BPO", "Nordea Bank AB" Latvia branch. From 2017 to 2021, Mr. Bikovs was the director of the information technology company "EVRY Latvia", from 2019 to 2021 he held the position of chairman of the board of the business services industry association "ABSL Latvia".
Since 14.03.2022. he's been a director of Riga Investment and Tourism Agency.

Clare Dewhirst
Founder and Director
City Nation Place
Clare's interest in the complex area of place branding was sparked whilst working on a series of Nation Branding Masterclass events, led by Simon Anholt, one of the first thought-leaders to speak about and promote the concept of place branding. Having listened to Simon address audiences in Accra, Delhi, Dubai, London and Singapore on how policy, governance, and symbolic actions need to combine with branding and marketing to create a competitive identity and drive economic growth, she continued to follow the growth in this sector. As Global Conference Director for The International Herald Tribune, now the New York Times, Clare also saw growth in advertising and storytelling around tourism and investment promotion strategy. Clare launched the first City Nation Place Global conference in London in 2015: CityNationPlace.com has been steadily building followers and in 2017, she launched the first City Nation Place Americas conference, in 2018 City Nation Place Asia Pacific took place in Singapore, and 2019 has seen the first City Nation Place UK, specifically for towns, cities and regions across the UK, and the launch of the first City Nation Place LatAm & Caribbean event. Clare manages the small team at City Nation Place alongside providing event consultancy and management for a number of clients in the publishing and trade association sector, including running the World Media Awards for the World Media Group and event consultancy for the UK Association for Online Publishers.

David Downs
CEO
The New Zealand Story
David Downs, CMInstD
Genetically Modified Optimist
David has had a successful career in the private and public sector and is now CEO of The New Zealand Story, an ambitious government-funded organisation marketing New Zealand to the world. He also acts as a consultant and is a director on several boards, including as Chair of The Icehouse, and the Hi-Tech Trust. David is an ex-comedian, TV and radio actor, semi-finalist for New Zealander of the Year, cancer survivor and a published author of the books No.8 Re-wired, No.8 Recharged, A Mild Touch of the Cancer, and Silver Linings. David founded SOS Business, a hugely successful not-for-profit initiative to help cafes and other small businesses during covid-19.

Nakyoung Kim
Team Leader, City Branding Team
Goyang City Government
Nakyoung Kim is a city branding specialist and the Chief of the Brand Planning Team of Goyang city, Korea.
She believes that city branding is not just about city logos and slogans, but all the works that improve the competitiveness of a city and the value of citizen's lives, and that the ultimate goal of city branding is to create a sustainable and livable city.
In addition to managing city branding, she has a 4-year career of destination marketing experience at MICE industry department. During this time, she ran the Destination Competitiveness Forum with Goyang CVB and she contributed to the designation of the Goyang International Meeting Complex Zone by the government. After transferring to the city branding department, she is in charge of the World Cities Forum.
In recognition of her contribution to fostering the MICE industry, she received a commendation from the Governor of Gyeonggi-do.
She holds a BA in English Language and Literature in Korea and a Master's Degree in Events Management from Bournemouth University, UK.

Cecilia Kushner
Executive Vice President & Chief Strategy Officer
New York City Economic Development Corporation
Executive Vice President and Chief Strategy Officer
Cecilia Kushner is the Chief Strategy Officer, a role in which she leads multidisciplinary teams to deliver projects and programs focused on developing emerging sectors equitably and building neighborhoods of economic success. Prior to her current role, Cecilia spent over a decade working for the City on a range of infrastructure, transit operations, land use, and community development programs and policies, most recently as the Executive Vice President for Planning and NYC Ferry at NYCEDC, and earlier at the Department of City Planning in the Brooklyn, Resiliency, and Executive Offices.
Prior to immigrating to New York City in 2005 from France, Cecilia lived in London for two years, working on economic analysis for historic preservation. Cecilia received her bachelor's degree from La Sorbonne and holds a master's degree in historic preservation from the Bartlett School of Planning at University College London, and a master's degree in city planning from Hunter College, where she has taught planning as an adjunct. She lives in Brooklyn with her husband and two children.

Iina Ojala
Head of PR and Marketing
City of Tampere, Finland
Iina Ojala is the Director of City Marketing, International Relations, and Public Relations at City of Tampere. Tampere is among the fastest-growing city regions in Finland and has been consistently chosen as Finland's most attractive city for business, living, studying, and tourism.
Ojala has been leading Tampere's brand management since 2017, and with over 20 years of experience in her field, she has been involved in several major events projects in Tampere, such as EYOF 2009 and the IIHF Ice Hockey World Championship in 2022 and 2023.
Ojala holds a Master's degree in Education, a specialist vocational degree in Marketing Communication, and she also has qualified studies in Tourism. Ojala is also a Board Professional having completed Certified Board Member studies to work at boards of various SMEs.

Jess Radford
Director of Place Branding
Brand Tasmania
Jess Radford is the Director of Place Branding at Brand Tasmania.
Brand Tasmania is a statutory authority and State Government agency tasked with taking a best practice approach to ensure the Tasmanian brand is strengthened locally, nationally and internationally, and is promoted as a key asset of the Tasmanian community.
In her role, Jess leads Brand Tasmania's corporate, strategic, and business planning activities, and manages Brand Tasmania's government relations through a client-service agenda. Together with her colleagues at Brand Tasmania she works with partners on inventive projects to unite Tasmanians around a central brand expression, through communication and action.

Irina Tolstousov
Head of Country Brand Promotion
Invest Moldova Agency
Experienced Head of the Country Brand Promotion Department with a demonstrated history of working in the public and private sectors. Skilled in marketing strategy, public relations, and brand promotion. Strong marketing professional, a good communicator and team player.
As a specialist in the economic field, Irina has experience in several European Union projects related to the DCFTA implementation.
Within the Invest Moldova Agency, Ms. Tolstousov is involved in activities related to the Republic of Moldova's promotion as an investment, export offer, and touristic destination. Previously had been responsible for the export promotion activities focusing on the Fashion Industry.
Ms. Irina is a holder of a Bachelor and a Master's Degree in Marketing Management, the master's thesis being the Brand promotion of the Republic of Moldova.

Annemie Verschueren
Director Media & Communications
visit.brussels
Annemie Verschueren is Media & Communication Director at visit.brussels. She has built herself a sterling career in advertising and communication, which has ranged from managing communication plans for small, local brands to participating in award-winning advertising campaigns for large, international names. Brussels has always played a central part in both her private and professional life. It was the prospect of channeling her passion for the capital to contribute to its national and international attractiveness and reputation which drove her to make the bold career move of joining visit.brussels during the covid-pandemic in 2020. She will be happy to share with you how visit.brussels is engaging both private and public stakeholders to build a unified city-brand strategy.
Lucy von Weber
Head of Marketing
Visit Wales
With 25 years of practical experience in the tourism industry (from attractions, and academic research to private sector tourism consultancy and senior roles for destination organisations) Lucy joined Visit Wales as Head of Marketing in November 2018 after running her own company.

Having delivered projects embracing all aspects of integrated marketing, Lucy's remit at Visit Wales includes B2B as well as B2C activity, delivered alongside product development and comprehensive industry engagement foundation work.
Visit Wales activity is undertaken under the umbrella of the Cymru Wales country brand and Visit Wales 5-year plan, at the heart of which is "Growing tourism for the good of Wales". Stakeholder engagement activity aims to ensure that from the smallest business to the largest organisation, there is an opportunity to be part of the Cymru Wales approach.