City Nation Place Global 2023
9th annual City Nation Place Global, London
We are currently building the agenda and confirming new speakers – SIGN UP HERE to stay in touch with the developing program. If you would like to suggest a speaker, please contact clare@citynationplace.com.
WEDNESDAY 9 NOVEMBER
Morning: Optional additions to your City Nation Place Global experience!
| | |
| --- | --- |
| Join the City Nation Place Think Tank with a small group of place brand and marketing leaders to learn from our workshop leaders and from each other. | Or join one of our special place-shaping tours, led by the respective business improvement districts to provide an insider's guide to their economic development plans. |
Please select and pay for these when registering your conference place.
City Nation Place Think Tank: Building an effective place brand narrative
A full morning session incorporating two workshop sessions, both designed to help you engage your stakeholders in building a collaborative vision for your place brand. Your Think Tank fee includes both sessions, morning refreshments, and lunch.
9.00am: Registration
9.30am – 11am: What do we mean by a "place brand narrative" and how do we build it?
Led by: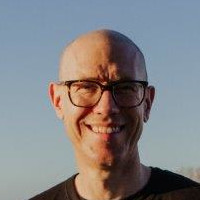 Todd Babiak
CEO
Brand Tasmania
This workshop will give you the tools to connect your strategy with your identity in order to engage your stakeholders more effectively.
First lesson: how to listen
Breaking down the steps to developing a unifying narrative
11.15am – 12.45pm: Unlocking data to tell stories to inject smarter thinking into the implementation of your place vision
Led by: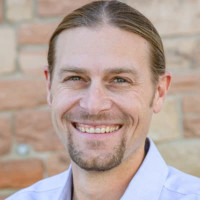 Jay Kinghorn
Chief Innovation Officer, Co-founder
Zartico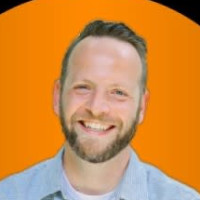 Josh Collins
Chief Product Officer
Zartico
This workshop will open your eyes to the power of data and how place brand, destination marketing, and economic development teams can work together to tell better stories to engage stakeholders in the vision for the place economy and to demonstrate the impact of your strategies. Learn to unlock the hidden potential for places through insights built on five common and core foundations. Join this session to discover what they are, how to gain stories from the insights and how you can begin to transform your place with a stronger visitor economy
Understand the five foundational pillars of smarter thinking
How to gain insight from data to transform your place economy management and marketing
Or join one of our tours...
9.30am – 12pm
Place Shaping Tour A | BRIXTON
Hosted by the Brixton Business Improvement District [BID] team, this tour will provide an insider's guide to the distinctive south London district, famous for its markets and Caribbean culture. How is the BID team working to build economic opportunities whilst retaining the distinctiveness of the area and engaging the community?
OR
9.30am – 12pm
Place Shaping Tour B | CLERKENWELL & FARRINGDON
Hosted by the Central District Alliance, the Business Improvement District for Holborn and Clerkenwell, anchored by two major new Elizabeth Line stations at Farringdon and Tottenham Court Road, working with titans of industry such as Google, Rosewood Hotel, WPP and more to champion business growth in London. Join the CDA team on a tour talking you through some of the district's iconic sights and innovative projects. Visiting locations such as Renzo Piano's (designer of the Shard) iconic Central St Giles, new public realm investments such as Princes Circus, ESG initiatives, and historically significant locations like the British Museum.
Wednesday afternoon and all day Thursday will be the conference. Please click between the tabs to see the agenda for both days.
DAY ONE

13:45

Registration for all delegates

14:10

Welcome: Challenges and opportunities for place brand strategies

Learn from leading experts on geopolitics, economics, trade and investment, and societal behaviours what they think will be the key trends demanding a response from the leaders of place brand and marketing organisations, whether they are working to manage or promote the reputation of a nation, a city, or a region. Given the ongoing impact of the upheaval wrought by the pandemic on so many aspects of society and business, the repercussion of the war in Ukraine on politics and economics, and of course the growing impact of climate change, what will be the lasting changes on how companies decide where to invest, and how people will be choosing where to live, work, or visit?

Featuring perspectives from Jonathan Woetzel, McKinsey Global Institute; Jeremy Smith, The Travel Foundation; Jake Hirsch-Allen, LinkedIn

14:30

Collaborative branding in the Nordic region

14:50

Nation Branding in a war: Ukraine

How has one country inspired millions around the globe?

Hear from advisors to the Minister of Foreign Affairs of Ukraine about how the team has set out to manage and communicate the nation's brand narrative while also telling Ukraine's story to the world in times of war.

Putting core brand values at the center of international messaging
Encouraging fellow citizens to become brand ambassadors
Five key takeaways of war-time communications you will hopefully never need

15:35

Refreshments, break, one-to-one meetings

16:00

Understanding the global talent crisis and how your place brand strategy can respond effectively

At a national, regional, and city level

16:45

Strengthening your place brand through place-to-place collaboration: Brixton & Harlem

Hear how two districts, one in London and one in New York, are making a twinning relationship work to address mutual challenges and drive economic development

17:05

Using events as a launchpad for your future ambitions

Expo 2020 Dubai overcame the challenges of the pandemic and provided a soft power boost to Dubai's reputation on the world stage. But what comes next?

Why the Expo is a key part of Dubai's urban development plan and what this means for the city's future ambitions
How the Expo's legacy will lie in the success of delivering growth in innovation and entrepreneurship
What lessons have been learned that can be applied to the hosting of international events

17:20

The World's Best Cities

Just before our networking drinks reception, hear which cities have performed well in the annual World's Best Cities ranking – what makes cities the best places to live, work, and play?

17:35

Drinks Reception

Sponsored by Resonance Consultancy and the World's Best Cities Report

19:00

The City Nation Place Global Dine-Around

Delegates have the opportunity to book on to dinners as an optional extra to your conference ticket and/or hosted by sponsors

The agenda content continues on day 2, to see this click on the Thursday 10 November tab above
DAY TWO

08:00

Optional Breakfast Briefings

Workshop A: People, places, spaces - a guide to telling your place's story

Join BBC StoryWorks at City Nation Place to explore how to engage audiences in the wonders of your destination.Exploring what attracts travellers, investors, and talent to your place; local characters, cuisine and culture, the feeling a place evokes - BBC StoryWorks will divulge the guide to marketing a destination that appeals to audiences today. The session will cover how to tell your nation or city's story authentically - creating wonderment and excitement for potential visitors.

Hosted by BBC StoryWorks

Workshop B: Making a commitment to Climate Action

A practical session for DMOs and tourism teams who have signed or are considering signing The Glasgow Declaration – advice on strategy and implementation. Apply to join this session when registering for the conference.

Hosted by Ben Lynam, The Travel Foundation

09:00

Welcome to Day Two

09:05

Leadership Panel: From strategy to implementation

How are place brand and marketing organisation leaders ensuring that ambitious strategies are delivered, sometimes with challenged budgets? Panel discussion focusing on…

Organisational structure and building more effective teams
Building better collaboration with counterpart place organisations and other stakeholders
Using data and technology to deliver better responses to challenges and opportunities
Setting the right KPIs

09:40

Strategy & implementation in practice: Leading in recovery and resilience

Before the pandemic, tourism accounted for 38% of Fiji's economy – so recovery was essential, and recovery has been strong.But how is Fiji building back better?

Rooting the tourism product in the Fijan way of life
Engaging visitors in giving back through conservation schemes

10:00

Thinking differently about place brand organisational structure and purpose: Tourism Vancouver Island becomes 4VI

Why Tourism Vancouver Island is transforming to 4VI – a social enterprise defining the destination and working for its sustainable future
Creating a narrative to bring stakeholders on the transformation journey
How this is working in practice – in terms of long-term funding security, developing the organisation's expertise and delivering on mission

10:20

Q&A with Brent & Anthony

10:30

Refreshments, networking, one-to-one meetings

11:00

Expert-led sessions

Select which session you'd like to attend to tackle the challenges and opportunities most relevant to you.

Focusing on what really matters

Understanding the perspectives of different target audiences is central to a successful place brand strategy. It enables you to focus on what really matters and get improved results.

Surveying opinions of 100,000 respondents from 100 markets worldwide, Brand Finance's Global Soft Power Index offers more data points on place brands than any other research study. This allows us to analyse what particular brand attributes drive reputation and influence among different audiences, and to help you design a successful place brand strategy.

Join us to use perceptions research to uncover what really matters and how that differs across audiences – from the United States to China, from Gen Z to Boomers.

Tell your destination's story: Queenstown digital excellence programme

Visitors researching destinations need clear, accurate, and up-to-date information about all the attractions and restaurants they might visit — how can they plan a fantastic trip otherwise? Yet DMOs aren't online traffic cops, so how can they help achieve digital excellence for their entire destination?

Join this session to learn how Destination Queenstown helped local businesses upscale their digital presence across the most important social channels, ensuring that visitors say YES to all their destination offers.

Self-Perception: Understanding what connects your citizens to the place where they live

Learn from new research that sets out to understand what attributes of their city people feel most strongly about
How does the current state of the world impact citizens willingness to travel domestically versus internationally?
How can you leverage an understanding of self-perceptions to create citizen ambassadors for your place brand?

11:40

Expert-led sessions

Select which session you'd like to attend to tackle the challenges and opportunities most relevant to you.

Small cities and destinations punching above their weight with strong brand narratives and big ideas

Smaller cities and destinations can often be overshadowed by their larger and more established competitors when it comes to awareness, consumer recognition and budgets. So how can destinations, secondary and smaller cities punch above their weight with a strong brand narrative?

Should the approach be to focus on particular assets and use these to stand out in a crowded marketplace to have a louder share of voice?
Learn about the opportunities that smaller destinations and cities can capitalise on to reach their target audiences most effectively
Hear from industry leaders who have enjoyed success in the past through branding and marketing efforts

Harnessing the power of broadcast partnerships

With the rise in social and digital media, TV and radio brands can be very effective platforms for place and destination brands to partner with.




Broadcasters have retained their audiences and offer the opportunity to reach not just millions of people, but also target the right people. So how can you harness the power of broadcast?

Understand the latest broadcast trends and how to unlock the potential of broadcast media
Learn how broadcast campaigns can be a key part of an integrated marketing and communications strategy.
Hear case studies of destinations that have focused onspecific programmes to successfully target and engagekey audiences.

Place for food: Harness your essential ingredient

Food is an easy place differentiator whilst also being the hottest trend in visitor and talent attraction. Whether you come from a culinary Mecca or a terra incognita, the workshop will equip you with techniques to enhance your place identity with its food proposition; nurture and encourage public engagement, and create new compelling experiences for visitors and locals alike.

12:20

Expert-led sessions

Select which session you'd like to attend to tackle the challenges and opportunities most relevant to you.

Engaging your private sector in the development of a unified city-brand – Case study: Brussels

We all know a unified destination brand is a complex process that involves multiple layers of stakeholders and is developed from the bottom-up. But rarely do we talk about the role of private sector organizations in the development of destination brands.

They are key ambassadors to their destination: they recruit, engage with their community, and impact the visitor experience. Join this session to learn:

How to involve private sector stakeholders from the ground-up to create a more meaningful and consistent destination brand experience
Understanding and managing the brand management challenges

The role of storytelling in accessibility advocacy

From real-time UGC to influencer trips, destinations can only get it right when they base their marketing around a core principle in accessibility: nothing about us without us. In this session, you'll hear:

The fundamentals of an disability inclusion for tourism marketing and development
Case studies of destinations passing the storytelling mic to disabled writers, photographers, and content creators

Understanding your audience to frame and tell better stories

In this session we will talk about how to use insights to frame and tell your story in a different way. In our session, you will leave with an understanding of:

How to think about your audience differently (stop talking about the numbers and start talking about behaviors
How to tell a story that threads together business, travel, and culture
Ultimately, you've leave this sessions with a clear understanding of the laws of attracting your audience to tell better stories

12:55

Lunch

14:00

Measuring the impact of place brands on place economies

An update on the "holy grail" project being undertaken by Bloom Consulting, with the support of City Nation Place, to establish a rigorous model for measuring the ROI of place brand strategies.

Establishing an industry standard for "perception" of place brands
What the work so far tells us about the impact of perception on place economies
And the impact of investment in place brand management and marketing ….What's next

14:25

Developing a policy and place shaping approach to becoming a fair city for all

Engaging your underrepresented communities in the shaping of your place vision
Practical tips and strategies to create safer, more equitable spaces in your community
Tackling the gender gap to support your talent strategy

14:45

Standing out from the crowd: innovation in place brand attractiveness propositions

The pandemic has created or accelerated changes in what makes a place attractive to citizens, business, and visitors. In this session we'll explore how nations, regions, and cities are investing in and promoting place attractiveness to stand out from the crowd.

A sustainable vision for successful sectoral development: Barcelona

Hear how Barcelona's Green Deal brand strategy provides the foundation for sectoral growth strategies – and in particular for the development of a strong blue economy proposition.

Leveraging The Americas Cup to develop skills and drive investment– all on top of the tourism attraction potential
How the city implements collaborative processes to deliver legacy benefits and sectoral success

Sports & the outdoor life: Tulsa

Learn from the former CEO of Visit Tulsa and now director of the USA BMX Foundation how private and public sector can work together to build a strong sports and outdoor proposition. How are city authorities, destination marketing organisations, chambers and economic development organisations working to leverage this proposition to stand out from the crowd?

Positioning a rural municipality as a centre for quality of life and rural innovation: Idanha-a-Nova

How a strategy that was first developed in 2015 has provided the foundation for growth and resilience – particularly during and after the pandemic when perceptions of "quality of life" were changed

What lessons can we learn from Idanha's story about maintaining the momentum of a place brand proposition?
How has the strategy developed to meet changing needs?
What's next – building collaboration within the region

15:35

Panel discussion and questions

15:45

Refreshments, networking, one-to-one meetings

16:10

Leveraging and building place brand strategies as a unifying narrative

Place brand strategies require a strong, authentic narrative to engage and motivate all stakeholders, and to inspire and attract the audiences you wish to influence – investors, talent, and visitors. What are the keys to identifying and developing your place's unifying narrative and vision? Learn from two places who have developed a strong narrative: Tasmania's brand has engaged civic pride and created a strong sense of identity that is delivering economic benefits and Costa Rica's sustainable positioning is paving the path to long-term success in investment attraction and economic development.

Case study presentations and discussion to focus on:

Sustainability
Civic pride

16:50

The City Nation Place Awards

Celebrating the finalists and announcing the winners of the 2022 City Nation Place Awards

17:30

Closing drinks
An error occurred trying to play the stream. Please reload the page and try again.
Close