City Nation Place Global
8th annual City Nation Place Global at De Vere Grand Connaught Rooms, London
We are currently building the agenda and confirming new speakers – SIGN UP HERE to stay in touch with the developing program. If you would like to suggest a speaker, please contact clare@citynationplace.com.
WEDNESDAY 9 NOVEMBER

Morning: Optional additions to your City Nation Place Global agenda. Please select and pay for these when registering your conference place

9.30am – 12pm
Place Shaping Tour A, BRIXTON
Hosted by the Brixton Business Improvement District [BID] team, this tour will provide an insider's guide to the distinctive south London district, famous for its markets and Caribbean culture. How is the BID team working to build economic opportunities whilst retaining the distinctiveness of the area and engaging the community?
OR
9.30am – 12pm
Place Shaping Tour B, CLERKENWELL & FARRINGDON
Hosted by the Central District Association BID team, this tour will provide an insider's view of the development of the districts of Clerkenwell and Farringdon. Historically home to the famous Smithfield meat market, watchmakers, designers and print specialists, the district has undergone many transformations and the opening of the new cross-London Elizabeth line promises more change. How is the BID team working to ensure that the benefits of this huge investment in infrastructure will deliver social mobility and benefits to the local businesses?
OR
9.30am – 12.45pm
Think Tank
Two x workshop sessions, lunch included
9.00am: Registration
9.30am – 11am: Developing a place brand narrative to support your place brand strategy
Led by: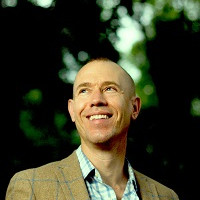 Todd Babiak
CEO
Brand Tasmania
Join this session to gain the tools you need to connect your strategy with your identity and to engage with all stakeholders more effectively
What do we actually mean by "place brand narrative"?
How to listen
Breaking down the steps to developing a unifying narrative
11.15am – 12.45pm: Session Two: TBC
12.45pm – 1.30pm: Lunch
Afternoon: Conference for all delegates
13:45

Registration for all delegates

14:15

Welcome, and introduction to the conference objectives

14:25

Understanding geopolitical pressures on city, nation, and place brands

How the pandemic, conflict, energy and food markets, and climate change are impacting on diplomacy, investment, and tourism

The diplomatic and strategic soft power response

Case study: evolution of a place brand in response to change

15:30

Refreshments, break, one-to-one meetings

16:00

Understanding the global talent crisis and how your place brand strategy can respond effectively

At a national, regional, and city level

16:40

Strengthening your place brand through place-to-place and regional collaboration

Three inspiring case studies demonstrating collaboration at a country-to-country, city-to-city, and district-to-district level followed by a panel discussion to unearth the challenges and how our speakers have made these collaborations work

17:30

Networking drinks reception

19:00

The City Nation Place Global Dine-Around

Delegates have the opportunity to book on to dinners as an optional extra to your conference ticket and/or hosted by sponsors


THURSDAY 10 NOVEMBER
08:00

Sponsor opportunity for a Breakfast Briefing for a limited group of delegates

09:00

Welcome to Day Two

09:05

CEO Panel: From strategy to implementation

How are place brand and marketing organisation leaders ensuring that ambitious strategies are delivered, sometimes with challenged budgets? Panel discussion focusing on…

Organisational structure and building more effective teams
Building better collaboration with counterpart place organisations and other stakeholders
Using data and technology to deliver better responses to challenges and opportunities
Setting the right KPIs

09:45

Measuring the impact of place brand strategies

An update on the holy grail project undertaken by City Nation Place and Bloom Consulting to establish measurable evidence of the ROI of place brand strategies

10:10

Case Study

10:30

Refreshments, networking, one-to-one meetings

11:00

Breakout sessions: choose your stream

11:40

Breakout sessions: choose your stream

Breakout host to be confirmed

Breakout host to be confirmed

Breakout host to be confirmed

12:20

Breakout sessions: choose your stream

Breakout host to be confirmed

12:55

Lunch

14:00

Leveraging and building place brand strategies as a unifying narrative

Place brand strategies require a strong, authentic narrative to engage

and motivate all stakeholders, and to inspire and attract the audiences you wish to influence – investors, talent, and visitors. What are the keys to identifying and developing your place's unifying narrative and vision?

Case study presentations and discussion to focus on:

Sustainability
Diversity, equity, and inclusion
Civic pride

15:15

Refreshments, networking, one-to-one meetings

15:45

Standing out from the crowd: innovation in place brand attractiveness propositions

The pandemic has created or accelerated changes in what makes a place attractive to citizens, business, and visitors. In this session we'll explore through different case studies how nations, regions, and cities are investing in and promoting place attractiveness to stand out from the crowd.

Sports & the outdoor life

Learn from the former CEO of Visit Tulsa and now director of the USA BMX Foundation how private and public sector can work together to build a strong sports and outdoor proposition. How are city authorities, destination marketing organisations, chambers and economic development organisations working to leverage this proposition to stand out from the crowd?

16:45

The City Nation Place Awards

Celebrating the finalists and announcing the winners of the 2022 City Nation Place Awards

17:30

Closing drinks

18:00

Close
An error occurred trying to play the stream. Please reload the page and try again.
Close