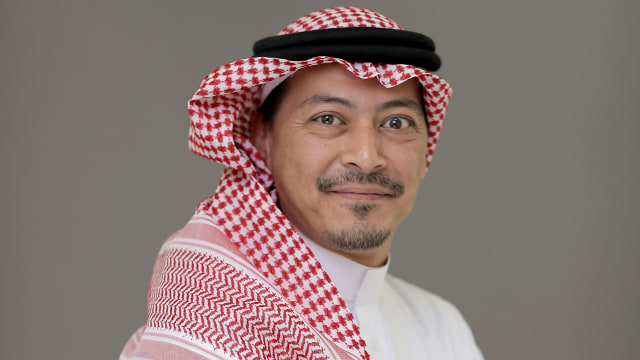 In The Spotlight
Charting a course to economic resilience with a data-driven brand strategy
Data is at the heart of an agile brand strategy. Khaled Tash, Deputy of Marketing & Communications for INVEST SAUDI, shared with us how the Kingdom is building an investment brand and using comprehensive data reporting to demonstrate the tangible results and to refine their approach.
INVEST SAUDI was formed as part of Saudi Arabia's Vision 2030. Can you tell me a little about what Vision 2030 is aiming to achieve?
Saudi Arabia began a monumental national transformation with the launch of Vision 2030 in 2016, a strategy which provides a roadmap to the Kingdom's long-term goals and expectations for its future through economic diversification. Vision 2030 aims to build a thriving and open economy; it's our national framework for creating new business opportunities across emerging sectors, and ensuring a vibrant society with fulfilling lives for future generations.
Increasing the amount of FDI into Saudi Arabia is a key pillar of how Vision 2030 is being achieved, in which INVEST SAUDI, the investment promotional brand of the Kingdom plays a significant part.
How have you united key stakeholders under the INVEST SAUDI umbrella?
Unifying our national promotional efforts and messages is the primary proposition of the INVEST SAUDI brand. This strategic priority was a response to the need to unify the investment message from the many stakeholders across the Kingdom who felt they had an exciting story to tell global investors. It is the collective investment voice of the Kingdom.
Our stakeholders make up a vital part in the success of INVEST SAUDI. In essence, the stakeholders are the source of opportunities and they are the key partners who will enable the investors in their journey of doing business in Saudi Arabia. So to make sure we effectively and efficiently unify our efforts and messages, we created a special "Brand Support Unit (BSU)" that provides agile support, access to relevant research and investment data, and the full backing to empower different Saudi entities to reach out using INVEST SAUDI messaging and collaterals. An accompanying online platform is about to be launched as a knowledge hub to serve the needs of 100+ entities, offering them easy access to relevant content, capacity (PR, advertising, events, etc.), branding assets, government contacts, media and digital services, stakeholders account management, events management, and more.
Diversifying sectors is a key part of INVEST SAUDI's strategy – and is also essential to ensuring your nation is more resilient in the future. How have you been growing awareness of Saudi Arabia as an investment destination in different sectors?
INVEST SAUDI has used a variety of communications channels to implement its marketing strategy, with a core concentration on stakeholder relations, content development, events and digital that touch upon the Saudi opportunity in all our emerging sectors.
Throughout 2019, INVEST SAUDI itself targeted a range of global and local media channels to publish 1,300+ pieces of coverage in a variety of languages about Saudi Arabia's investment environment and economic reforms across different industries. Around 46% of them were published in Tier 1 media in target markets.
INVEST SAUDI also publishes a quarterly investor-centric publication, Investment Highlights, which showcases the most recent facts and updates on the evolution of Saudi Arabia's investment ecosystem. This publication has now proudly become the go-to source for investors as well as media and we continuously see Reuters, Bloomberg and the likes refer to our numbers and stories.
In 2019 alone, 91 local and global events were also led and facilitated by INVEST SAUDI, which ranged from royal visits and global summits to trade and sectorial expos and forums. INVEST SAUDI led business forums alongside four royal visits in key target markets India, China, Japan, and South Korea, that were supported by more than 75 public and private sector partners across Saudi Arabia's diverse investment ecosystem and resulted in the signing of high-profile investment agreements and business deals in many of our emerging industries.
What have you been doing to track the change to international perceptions?
The first stage of activating INVEST SAUDI as a national brand began with developing and launching a complete brand identity, guidelines, assets, and applications that are distinctive, recognizable and accurately represent Saudi Arabia's goals for the future. Collecting evidence to measure the results of these initial activities and chart the outcomes against the development of the brand's value was a vital aspect of INVEST SAUDI's activation strategy.
To carry this out, an evaluation framework was developed for INVEST SAUDI in collaboration with our friends at Brand Finance, who are experts in ranking nation brands, while also closely adhering to the principles set out in ISO 20671 brand evaluation standard. The chosen framework considers three pillars: input/investment, brand equity, and output/performance. Building on this, INVEST SAUDI also partnered with IPSOS on conducting a global investor survey, which measured the brand's performance across different dimensions, including perceptions about Saudi Arabia amongst investors.
Has a data-centric approach helped to shape and refine your strategy?
The outcomes of INVEST SAUDI's evaluation framework and global investor survey with IPSOS have been translated into KPIs to measure the performance of the brand locally and globally and over multiple mediums. For example, one of the key KPIs measured in the global investor survey is awareness of INVEST SAUDI.
The survey also focused on INVEST SAUDI's marketing and communication effectiveness as another key KPI, which is measured by testing the perceived effectiveness of the role played by INVEST SAUDI in promoting investments in Saudi Arabia. The results of this survey reflect how successful the brand's reach has been and provides insights that are used by the INVEST SAUDI team to inform the brand's communications efforts.
What would be your top tip for a place looking to improve their strategy using a more data and insights orientated approach?
My top tip would be to speak to your stakeholders and target audiences first-hand, especially when launching a new brand. Ask them about their perceptions, thoughts, feelings and opinions about your brand – whether it's a place, a product or service – and identify those takeaways which align with your vision and narrative and those which you need to work to change in order to meet your business goals.
Use the results of your research as a foundation for your business and communication strategies, and continuously assess your KPIs and objectives to see if you are achieving the reputational results you are aiming for.
Related reading:
Five ideas everyone should take away from the City Nation Place World Congress
14 steps to nation branding: a practical guide
Three critical factors in the new era of destination branding
Accelerating FDI through the strategic power of collaboration
COVID-19 - the sequel: communication implications for destination marketing