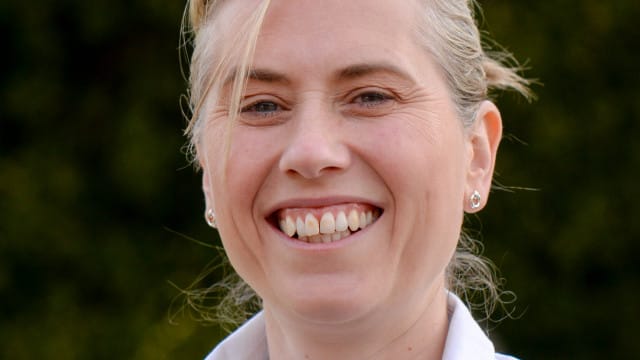 In The Spotlight
Brand ambassadors and citizen engagement: Discover Harlow's place brand journey
In 2018, Discover Harlow were shortlisted at the City Nation Place Awards for their comprehensive place brand strategy that was overturning decades of negative perceptions. We caught up with Sharon Summerfield, Place Brand Manager at Discover Harlow, to understand how their strategy has evolved over the last years - and how it's underpinned their COVID-19 response.
Thanks for joining us, Sharon. You launched your place brand strategy back in 2018. What impact have you seen this have on your place?
For me, one of the biggest impacts has been the Harlow Ambassador programme, and the explosion of positive energy this has created.
Harlow has suffered in the past from some negative perceptions, and for a long time it has been more popular to encourage these views than challenge them. What the Harlow Ambassador programme has done is to bring people together in a large group of close to 500 Harlow stakeholders - businesses and organisations across the private, public and voluntary sector, and make it fashionable again to speak positively about all the amazing things Harlow has to offer. This positive energy has led the Harlow Ambassadors to become a highly engaged Harlow salesforce, and collaborations between the Ambassadors have led to real advancements towards goals in all sectors.
Many of the organisations in neighbouring towns are now saying, "This is great! – we need something like this!"
The three key themes you identified were art, science and location, all held together by the key theme: 'forging our future'. How did this help you to overturn negative stereotypes about Harlow?
We worked with a company called Thinking Place initially, who helped identify our unique selling points of art, science and location. Getting an outside perspective was invaluable in terms of getting these USPs right. It is testament to this work that the key themes resonated so quickly with people, and just as Thinking Place helped us to cut through the noise and identify them, the themes themselves cut through the noise of perception and stereotypes.
Harlow has the largest and finest collection of public sculpture in the country; it is probably the only place in the world that you will find a Rodin (the artist responsible for one of the worlds most iconic sculptures -the thinker) in a shopping centre. Fibre optic telecommunication technology was invented in Harlow, paving the way for the internet, and when Tim Cook from Apple recently visited Harlow college, an Apple distinguished school, he said "without Harlow there would be no Apple". Harlow also sits less than 40 minutes from both London and Cambridge by train, with international links via Stansted airport on the doorstep.
These amazing attributes are undisputable antidotes to the more negative and stereotypical perceptions.
What KPIs have you been using to measure the success of this?
Measuring the success of Discover Harlow has always been a challenge, because we simply don't know about a lot of the positives outcomes. For example, we can't listen in on that possible conversation about Harlow that one Harlow Ambassador has at a trade fair, which months later sparks interest from the CEO of a company when they see Harlow on their list of possible location opportunities.
However, there are some things we can measure, such as engagement with the Discover Harlow programme: social media engagement, readership of our online newsletter and magazine, positive press, as well as measuring some of the wider KPIs though surveys.
In our annual survey one key question we ask is "How much do you agree with the statement – Harlow has a bright future and I am proud to be a part of it". The survey is annual so it will take time to build up this kind of data, but hopefully over time such questions along with economic data will help us to understand the impact Discover Harlow is having.
What is the key to securing private sector engagement with your place brand?
I believe the key is having a good value proposition; what can we really offer the private sector?
I think the answer to this with Discover Harlow has been high quality networking and the chance to positively influence the future of Harlow. This has advantages for business in terms of the bottom line, staff recruitment and retention, corporate social responsibility, and marketing etc, which are all inextricably linked.
At the moment destinations around the world are facing the challenge of COVID-19 – do you think that your place brand created a more resilient base on which to rebuild from this crisis? How so?
As we first entered the crisis, I wasn't sure what impact it would have on Discover Harlow, and my initial thoughts were that organisations may step back as they grappled with their own response to the situation. However, it quickly became apparent that this was not the case – or at least it hasn't been yet.
The programme has definitely become more internally focussed, during the crisis, which I think is absolutely right - and it was reassuring to hear in the recent City Nation Place webinar that this has been the case for global place brand giants as well. We quickly realised that we had built a valuable network which could be put to good use in the fight against COVID-19, when for example, communicating messages to the private sector on behalf of organisations heading up the local response.
We received a really nice comment on Twitter recently from a business who said "the @discoverharlow ambassador network is fantastic at any time of the year, but especially now. #Harlow has an enviable sense of community."
I hope Discover Harlow will be even more important in supporting businesses and organisations to get back on their feet and prosper again in the recovery period. Harlow is poised with a fantastic offer to business, we are building a brand new state of the art science park as part of our Enterprise Zone, and our connectivity makes us a top choice for businesses thinking about more localised supply chains. We can also offer world class accommodation at hugely competitive prices, an attractive proposition for businesses looking to reduce estate costs as they recover from the crisis. And with a new emphasis on wellbeing prompted by the crisis, businesses can benefit from a local workforce as we build 30,000 new high quality homes as part of the new garden town which has access to green space and wellbeing at its core.
Are you looking forward to recovery? If so, what are your plans?
Gosh yes! – isn't everyone?!
When the time is right, we will reinvigorate our external focus. I think this crisis has shown the value of having a place brand such as Discover Harlow which can flex and adapt to circumstances, and I am looking forward to selling this as part of our inward investment programme, not many locations can boast our USP's and a read- made network and support programme to help businesses flourish.
What's the next stage for your place brand strategy once we adjust to the new 'normal' after COVID-19?
Apart from reinvigorating our external focus to attract inward investment, our next phase will be to continue to build the Harlow Ambassador network and develop Discover Harlow into a social enterprise owned by Harlow. This has always been our strategy and will be an important next phase to building business engagement, generating new ideas and putting the future promotion of Harlow at the heart of all of its organisations.
If we can do this, we will have the potential to achieve far more than our size would suggest.
Thank you for sharing that with us, Sharon.
Interested in finding out more about the City Nation Place Awards? Click here to see how to enter.
Related reading
Will your recovery plan be sustainable?
Destination branding in a time of lockdown
What investment promotion agencies can do now to prepare for what's coming next
Job #1: Building confidence in place
Tackling common challenges in place branding: six key themes from City Nation Place Americas